The Most Important Google Algorithm Updates From 2020 (That Still Matter Today)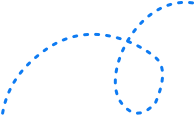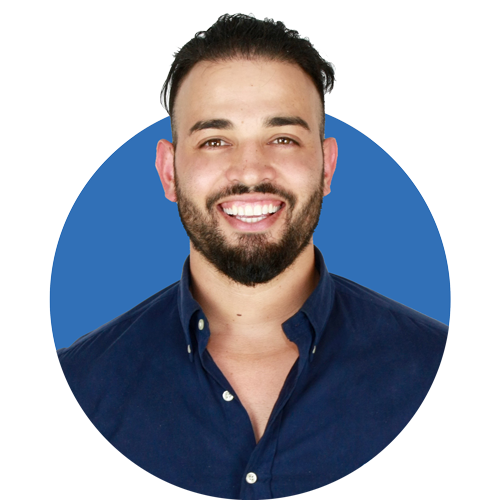 Andrew Raso
18 January 2021
20min read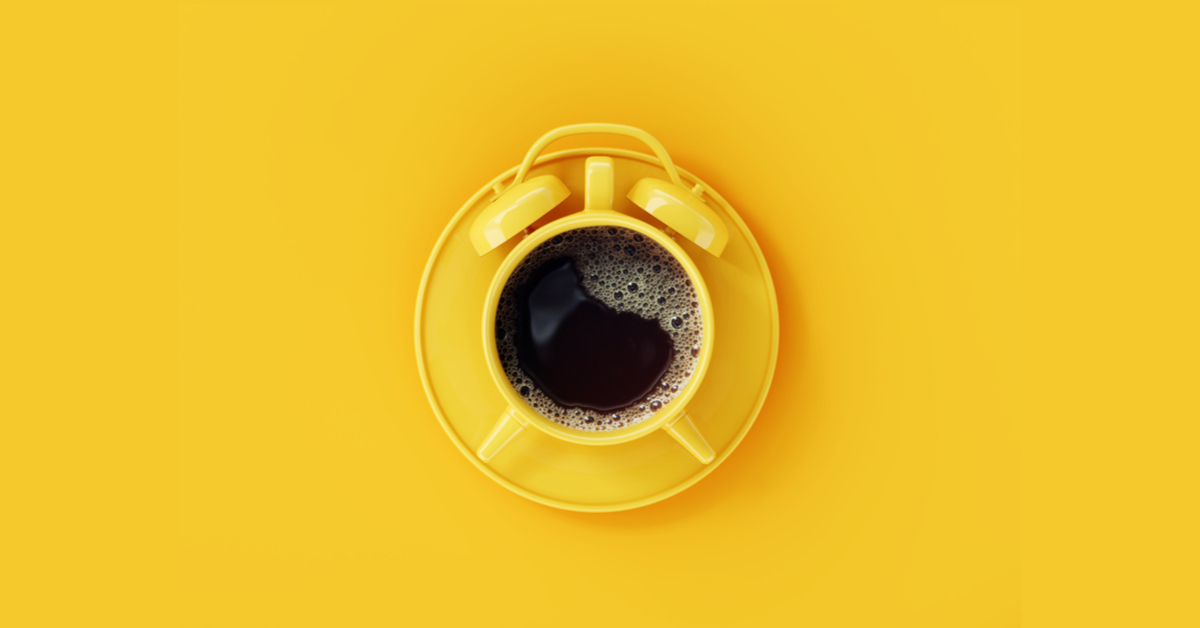 Want to reach page one of organic search results?
The first step: wrapping your head around the biggest updates and changes from 2020.
Search engine optimization is always changing, and you NEED to stay on top of the game if you want to get ahead and reach that elusive spot on page 1.
2020 was a huge year for search. Between the rollout of Google algorithm update after algorithm update, new eCommerce SEO and local SEO features, and massive changes to Google Analytics, a LOT happened that will impact how your website ranks in 2021 and beyond.
Chances are you didn't read up on the latest SEO developments in 2020 amidst everything else that happened. Don't worry — we have you covered. Below, we've rounded up the biggest SEO stories from the past year that you need to know now.
Let's dive in.
The Google algorithm updates of 2020
A global pandemic didn't stop Google from making significant adjustments to its search algorithm in 2020. Google rolled out three core updates throughout the year, and announced more algorithm updates that will roll out in 2021.
What is a core algorithm update?
A core algorithm update happens multiple times in a year and is designed to reassess the existing pages in the top position against new content, or content that was previously overlooked. Understanding when these Google algorithm updates happen is key to understanding whether your website's search engine ranking has been affected because of a Google update, or because of an issue or update that you've made on your website.
Why?
One Google update can have a big impact on where sites land in search (such as Google Panda in 2012, which sent a ton of websites plummeting in search). After it happens, you might find that your website is ranking higher, or you've moved down for pages that were previously ranking well.
However, unlike the Google Panda ranking algorithm update that was DESIGNED to weed out thin content, slipping a few spots after a Google algorithm update doesn't mean that your site is low-quality or has any issues.
As Google sums it up on their Core Update webpage:
"One way to think of how a core update operates is to imagine you made a list of the top 100 movies in 2015. A few years later in 2019, you refresh the list. It's going to naturally change. Some new and wonderful movies that never existed before will now be candidates for inclusion. You might also reassess some films and realize they deserved a higher place on the list than they had before.
The list will change, and films previously higher on the list that move down aren't bad. There are simply more deserving films that are coming before them."
With that being said, Google has also developed a comprehensive list of questions that you can read up on if your website was hit by a core update. These can be helpful if you want to understand how you can provide high-quality content that ranks for search queries in the future.
Google January 2020 Core Update
Google kicked off the year with a broad algorithm update, which was announced via the Search Liaison Twitter account. The update rolled out almost immediately afterwards across search results.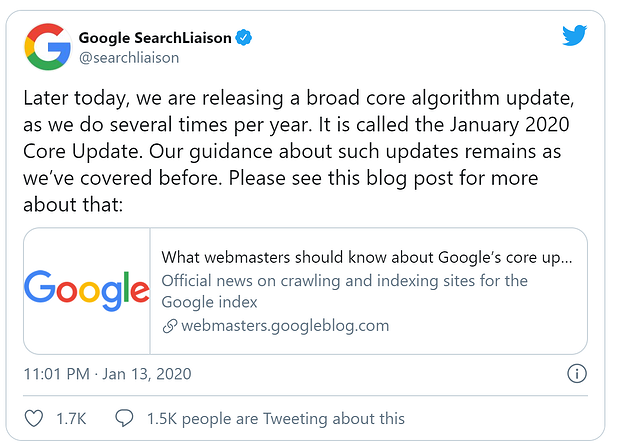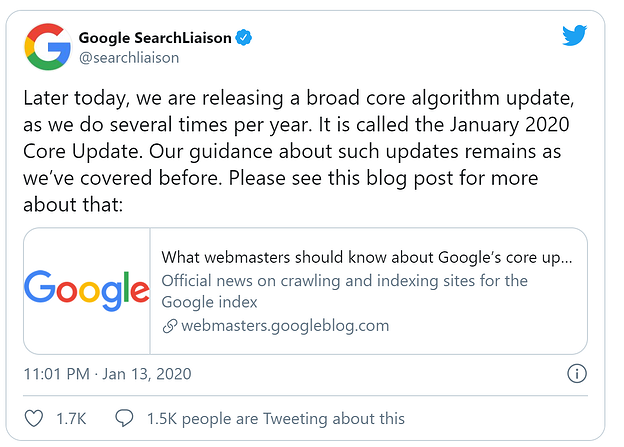 According to Moz, the main categories affected in this core update included health, family & community, and beauty & personal care. On top of this, Moz found that sites which have been impacted by one core update generally seem to be more likely to be affected in future core updates as well.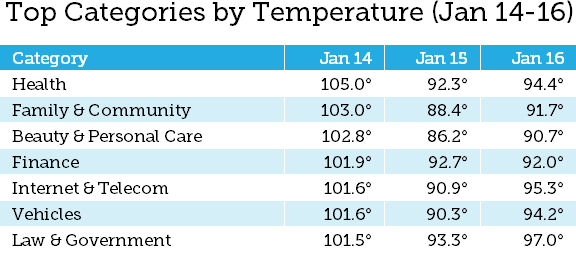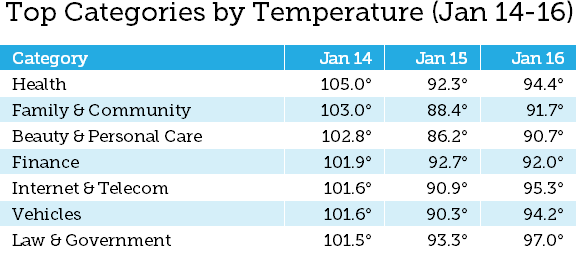 Image source: Moz
Google May 2020 Core Update
The January 2020 Core Algorithm Update was big, but the May 2020 Core Algorithm Update was even bigger and broader. In fact, this is one of the largest Google core updates since 2018, and some experts in the SEO community have even called this update an "absolute monster".
Why?
Essentially, this major update went beyond evaluating the classic content ranking factors such as E.A.T (Expertise, Authority, Trust) to evaluating brand factors, such as user behaviour on websites.
According to SEO community expert Marcus Tober from Search Metrics:
"[This] update seems to be broader than former updates…With former updates you normally have a large medical site between the winners like the WebMDs or Mayoclinics. That wasn't the case here. From my just a few hour analysis it seems that Google was working again on content factors combined with brand factors (maybe including CTR/user data)."
This was also the time when the pandemic was in full swing across the globe, which may have influenced which sectors were the hardest hit. In fact, data from SEMRush shows that travel, real estate, and health websites were the most affected during this time: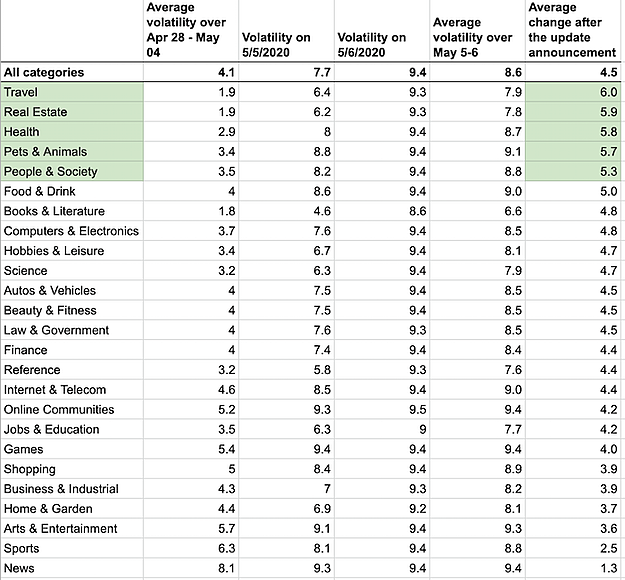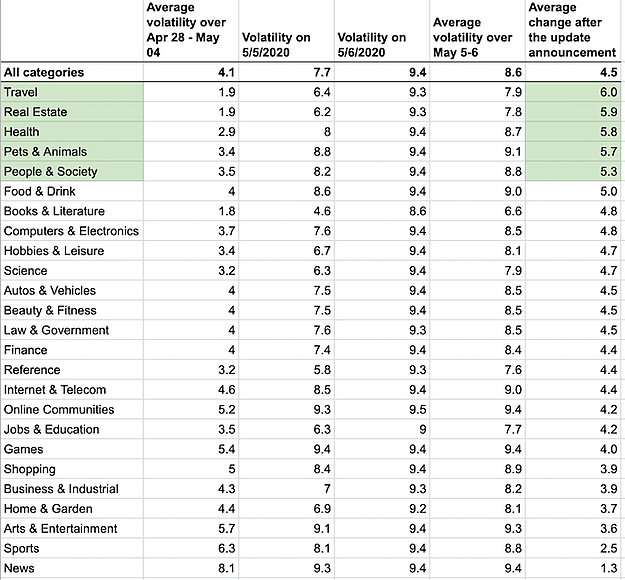 Google December 2020 Core Update
Just when everyone thought the dust had settled, Google finished off the year with the December 2020 core algorithm update — and reports said it was EVEN bigger than May 2020. This update took place after Black Friday/Cyber Monday and Click Frenzy, but still had a major impact on a lot of brands as it was done just before the holiday season.
According to SEMRush, the most volatile categories during the December 2020 core algorithm updates included health, real estate, travel, finance, law and government on desktop. Meanwhile, the mobile changes mainly affected websites in health, law and government, jobs and education, pets & animals, and real estate: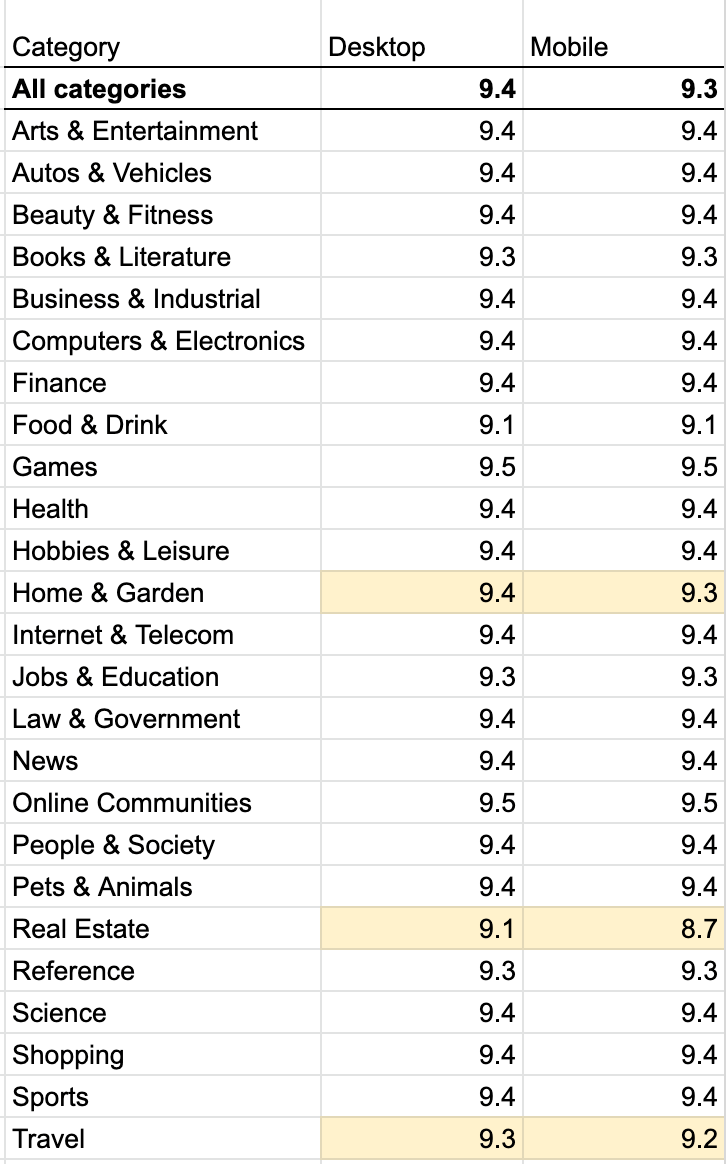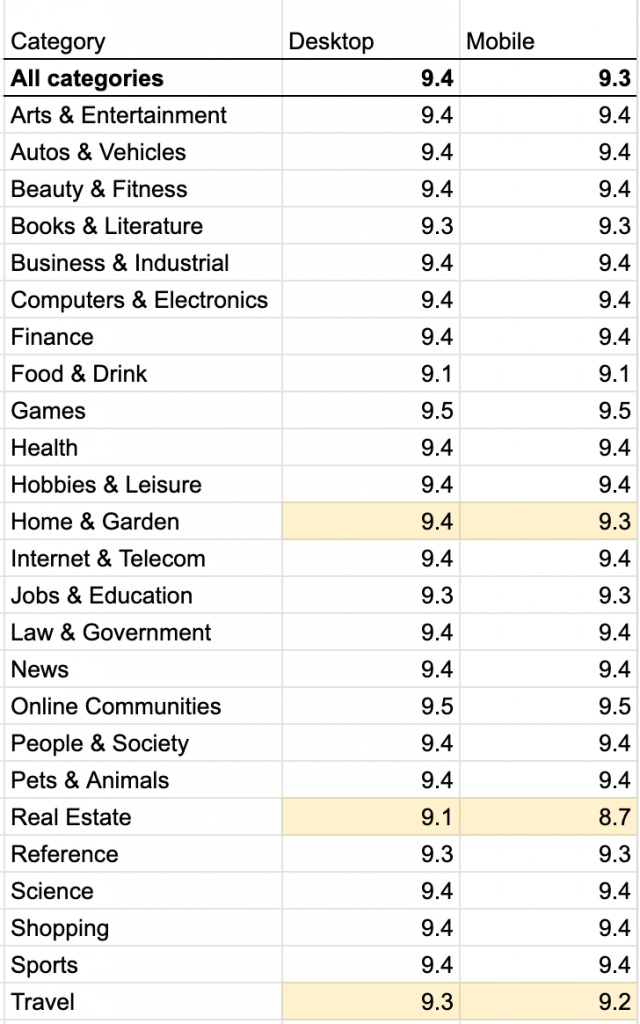 Google Page Experience Ranking Algorithm Updates
In May 2020, Google also announced a big update that will begin affecting rankings in 2021. This new algorithm will consider user experience as a ranking factor that impacts where websites land in search engine results.
Google will do this by combining a set of metrics called Core Web Vitals with existing quality signals for user experience, such as mobile-friendliness, load time, and SSL encrypted browsing.
So what are Core Web Vitals?
"[Core Web Vitals are] a set of metrics related to speed, responsiveness and visual stability, to help site owners measure user experience on the web." – Google
These ranking factors can be broken down into three categories:
Largest Contentful Paint (LCP): This number measures the perceived load speed from a user's perspective by marking the point in the page load timeline when the main content has likely loaded. According to Google, sites should aim to have an LCP score below 2.5 seconds.
First Input Delay (FID): FID measures the interactivity of websites by measuring the time from when a user first interacts with a page to the time when a browser is able to respond to the interaction. The lower the FID, the better, with Google recommending that websites should have an FID of less than 100 milliseconds.
Cumulative Layout Shift (CLS): This metric measures the visual stability of a page based on how often a user experiences unexpected layout shifts, such as if a button on the page moves right before you're about to click on it. Websites should aim for a CLS score of less than 0.1.
All of these numbers can be tracked via the Search Console Core Web Vitals report, or via the individual links above.
These Google algorithm updates will come together with existing ranking factors from updates such as Google Panda, in order to determine where a site lands in search: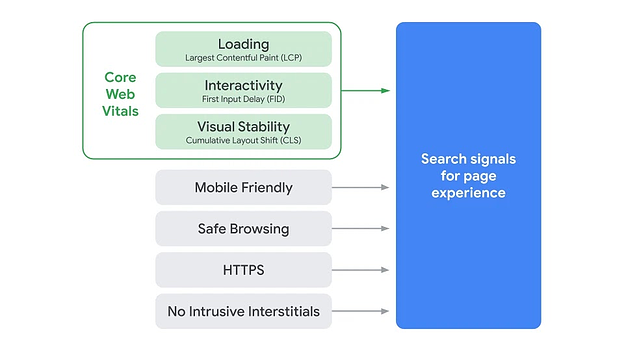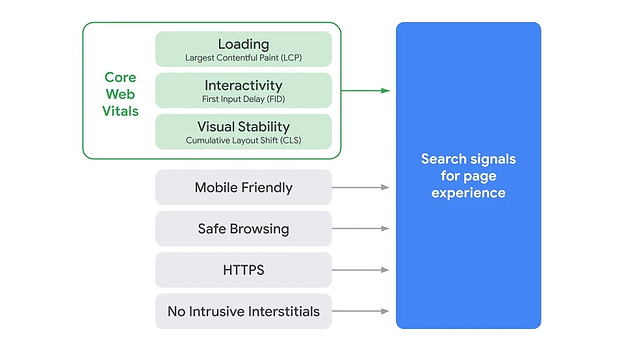 It's a lot, but luckily these updates won't come into play until May 2021. This means there's plenty of time to wrap your head around the changes and make sure your website stacks up.
Passage-based Indexing Update
Last but not least on the Google algorithm updates front is the rollout of passage-based indexing. This HUGE update is one of the biggest since Panda and Penguin, and will allow Google to go beyond indexing entire web pages to indexing individual passages from each page.
According to Google, this update will impact many sites, with roughly 7% of all search engine results affected when fully rolled out. For context, the Google Panda update hit almost 12% of English language search results (and Google Panda was one of the most significant changes in the search giant's history).
Here's an image illustrating how the update will work: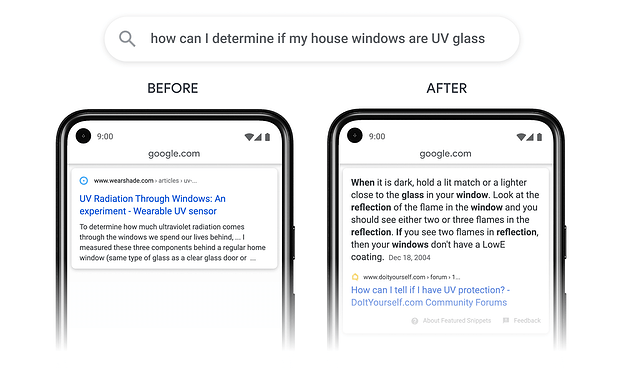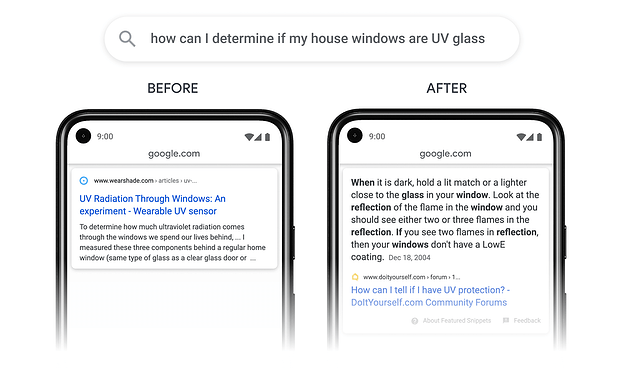 "We've recently made another breakthrough, and are now able to not just index webpages, but individual passages from those pages. This helps us find that needle in a haystack because now the whole of that one passage is relevant…This technology will improve 7% of search queries across all languages, and that's just the beginning." – Google
Some in the SEO community believe that the passage-based indexing update will use BERT, Google's machine learning update that helps the search engine better understand user queries and content based on natural language processing.
This ranking change means that it's even more important for sites to keep an eye on on-page optimisation, and structure pages effectively using heading and title tags. The passage-based indexing Google update started late last year for English language pages and is expected to roll into 2021.
Other major SEO changes
Going beyond the core updates and ranking algorithm updates, Google rolled out a number of changes to how pages are displayed in Google Search and how links are attributed between sites.
Evolving the "nofollow" link attribute
On top of the existing rel="nofollow" link attribute for link building, Google has also introduced the rel="sponsored" for links that are advertisements or paid placements (such as a sponsored blog post), and rel="ugc" for links to comments, forum posts, and other user-generated content.
Changes to structured data markup
In January 2020, Google announced that all sites that used data-vocabulary.org structured data markup will be ineligible for Google rich results, and website owners have until January 29, 2021 to switch to schema.org markup. If you're unsure whether your site supports rich results, run the Rich Results Test to see which rich results can be generated based on the structured data on your site.
Changes to featured snippets
Previously, sites that appeared as a featured snippet could also appear on page one of Google search results. However, in January 2020, Google announced that they decluttered the first page of search so that pages that have earned a snippet won't show up again as a regular listing. These snippets are now also counted as part of the top 10 organic results, and Google has also launched its featured snippet to web page highlight feature.
Updates to reporting and analytics tools
Both Google and Bing made significant updates to their analytics platforms in 2020. These changes included additional insights and reports, new tools, and new performance metrics such as Core Web Vitals.
Launch of the new removals tool in Google Search Console
This tool allows site owners to hide URLs from appearing in search results. On top of this, site owners can also see which pages have been filtered by SafeSearch, and which content isn't displaying in search because users have made requests via the public Remove Outdated Content tool.
New and revamped Search Console reports
As we touched on earlier, Google has rolled out the Core Web Vitals report ahead of the new Page Experience Google Update. In addition, Search Console also revamped its crawl stats report to provide more actionable data for any site crawl issues.
Introduction of Search Console Insights
In August 2020, Google launched a closed beta for Search Console Insights. This view combines data from Search Console and Google Analytics to help publishers identify top-performing content, see how people are discovering their content, and more.
Google unveils Google Analytics 4
Google Analytics 4 is one of the biggest changes to the Analytics platform that the SEO community has seen in recent years. GA4 comes with a number of features and updates, including:
AI-powered insights and predictions that can alert marketers to shifting data trends, and predict outcomes such as churn rates or the potential revenue that could be earned from a particular customer segment.
Google Ads integration that allows businesses to create audiences from their website visitors and app users. GA4 will also provide cross-platform metrics across YouTube, Google Search and the Google Display Network.
Reorganised reports that are centerd around the customer lifecycle. Businesses can now get granular and drill down to particular aspects of the customer journey, such as acquisition, engagement and retention.
Microsoft Revamps Bing Webmaster Tools
Alongside the Google update to Analytics and Search Console, Microsoft has also overhauled its Bing Webmaster Tools with new features and tools.
Some of the highlights include a new site scan tool that crawls a site and identifies any common technical SEO issues, a backlinks comparison tool that allows site owners to compare their backlink profile to another site's, and an enhanced robots.txt tester.
eCommerce SEO updates
eCommerce saw a surge in 2020, largely due to lockdowns and social distancing brought about by the pandemic. In turn, both Google and Bing have made a number of updates to their eCommerce search results.
Google and Bing opens up Shopping to unpaid organic listings
By far one of the most welcome updates amongst eCommerce businesses and the broader SEO community, Google and Bing have both opened up Shopping search results for unpaid organic listings — a domain that was previously reserved for paid ads only. Paid placements will still appear at the top and bottom of the page and, like paid Shopping Ads, these product feeds need to be uploaded to Google and Bing Merchant Centre.
Google updates popular products section to mobile search
In addition to Google Shopping listings, Google added a Popular Products section to search results for apparel, shoes, and other retail categories. This section is purely organic for the time being, and draws data from product schema and product feeds uploaded to Google Merchant Centre.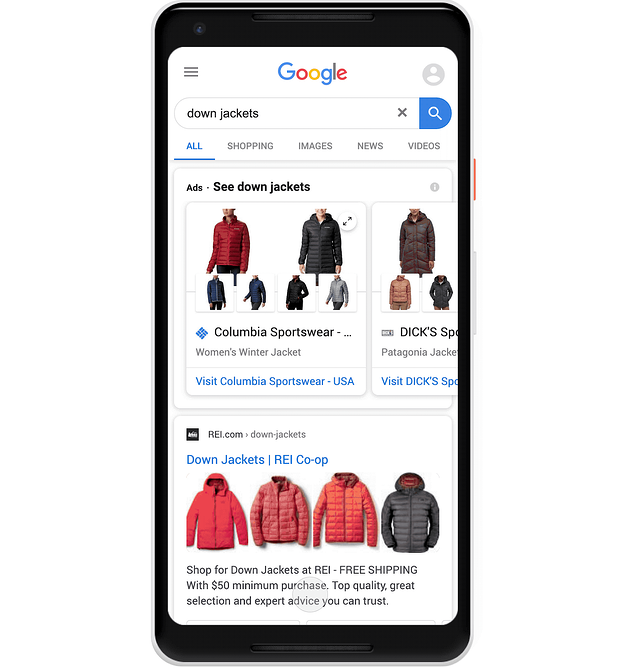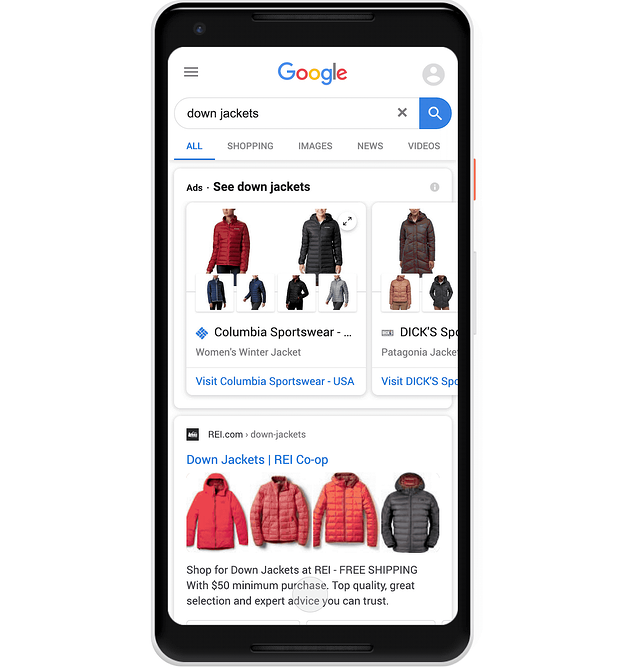 Image source: Search Engine Land
Despite COVID-19 significantly affecting local businesses, local SEO still saw its share of updates in 2020. Google My Business (GMB) had significant updates rolled out throughout the year, which impact how local businesses can be searched for and discovered online.
Improved performance metrics for GMB
In December, Google released an update that gives GMB businesses access to improved performance metrics. Local businesses using GMB can now see whether customers found them via Google Maps or via search engines, while the expanded messaging feature allows customers to message with businesses in real-time via their Business Profile on Google.
On top of this, Google Maps now displays web search results for individual businesses below the Google Maps search listings — giving companies an even higher chance of ranking in local search results.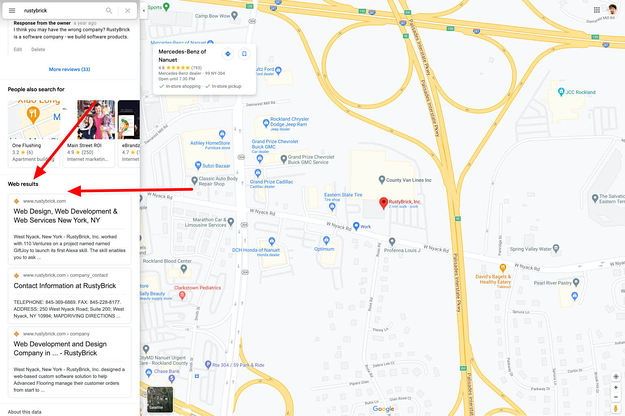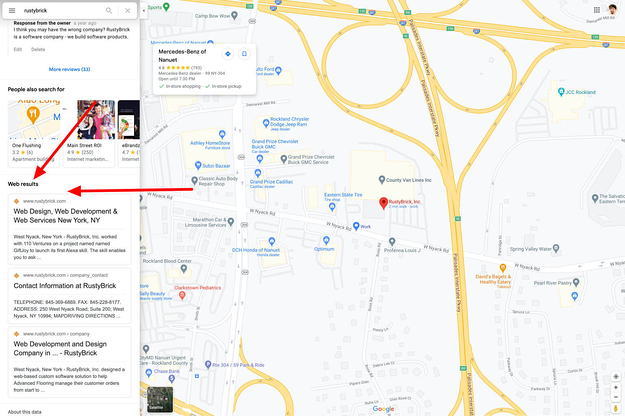 Google introduces 'nearby' feature to Shopping tab
As more customers choose to shop online and pick up in-store, Google has added a more prominent "nearby" filter within the Shopping tab. This feature allows users to search only for products that are available from local stores, and check whether these items are in stock like so: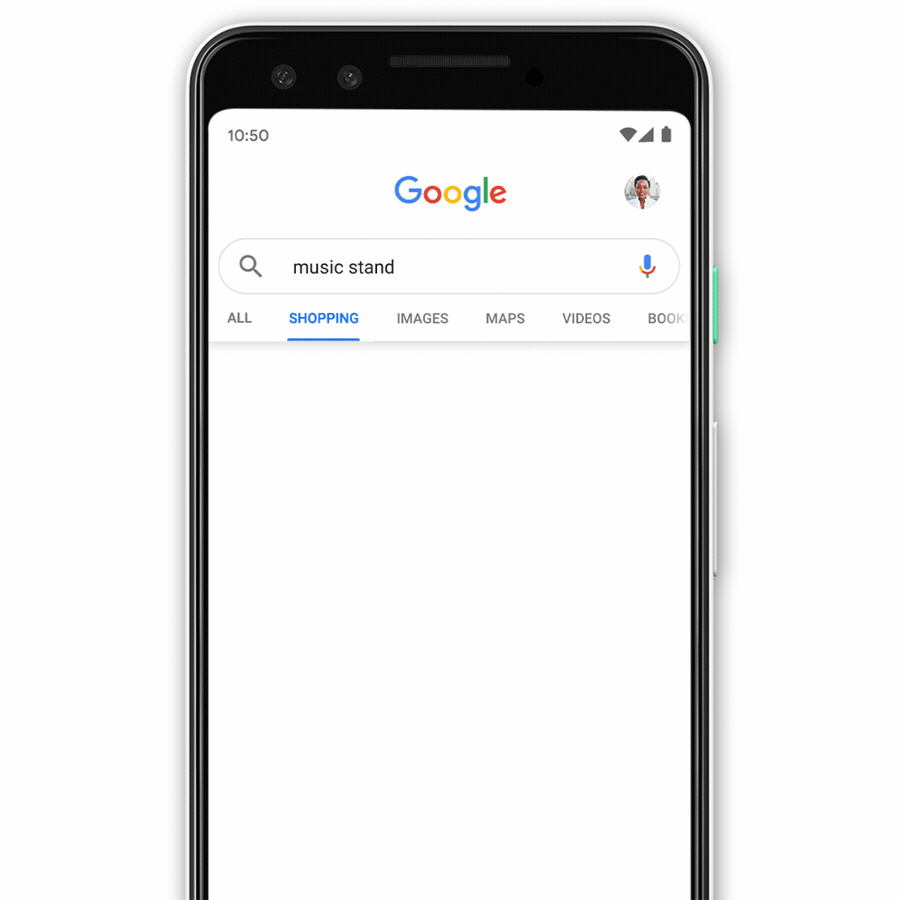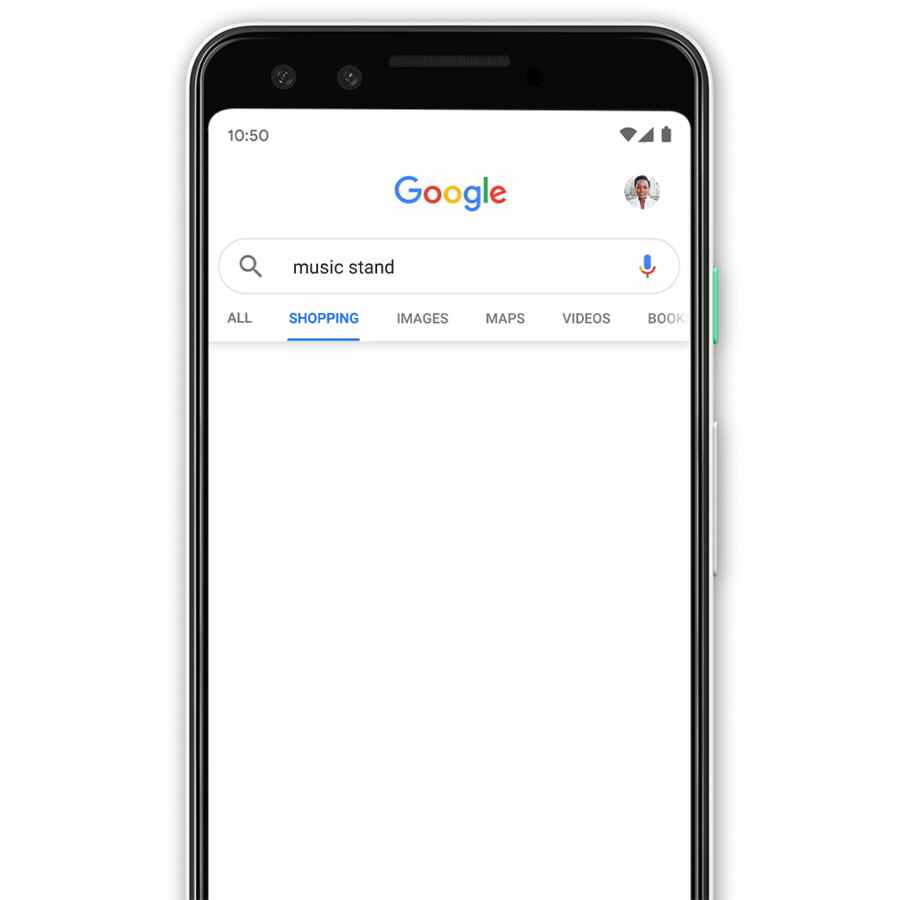 Image source: 9to5 Google
In light of COVID-19, local business cards now also include a store's name, location, hours, and services offered (such as curbside pickup, in-store pickup and delivery). Business owners can optimize their listings for features via Google Merchant Centre.
Launch of 'upgraded' GMB profile
The Google Guaranteed certification was introduced for paid advertisers alongside Local Services Ads as a way to boost confidence for users looking to shop locally. For the first time this year, Google has started offering the 'Google Guaranteed' badge for non-advertisers as part of a new subscription-based GMB service.
Business owners who 'upgrade' their GMB profile will have a certification appear on their local business profile, as well as potentially on local search results: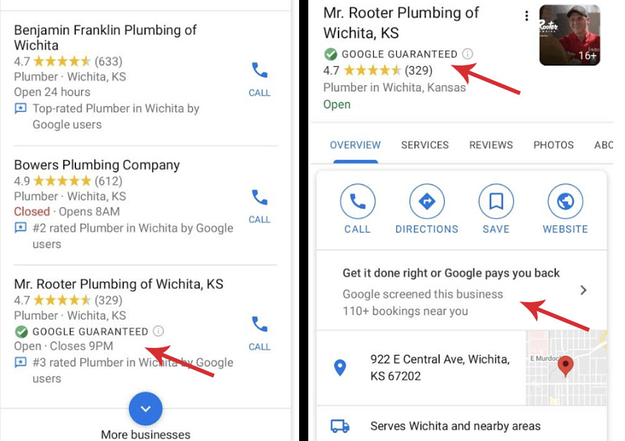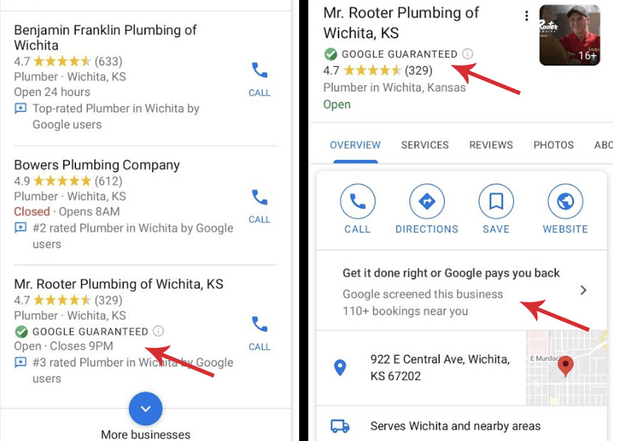 Image source: Search Engine Land
This service costs $50 a month and businesses need to meet Google's eligibility criteria, which includes background checks and licensing checks.
Step up your SEO game in 2021
2020 was a big year for SEO, and 2021 promises to be no different. With the Page Experience Update and Passage-based Indexing Update rolling out this year, your business NEEDS to be on top of the updates to dominate search and propel your sales to new heights.
If you're ready to take your business to the next level with SEO, you need the best in the SEO industry on your side. That's us. We'll show you how to grow faster in 2021 — all for free, with no strings attached.
Get in touch with us today, and you'll enjoy a complimentary 30-minute strategy call with a Growth Guru. Our expert team will then deliver a 50+page audit covering SEO, PPC, Facebook, and more, and give you a 6-month multichannel game plan to skyrocket your success.