Best Paid Traffic Sources (2022 Edition)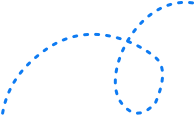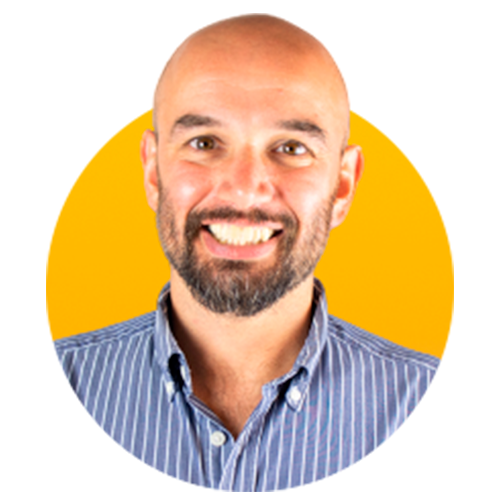 Ed Jones
12 December 2021
12min read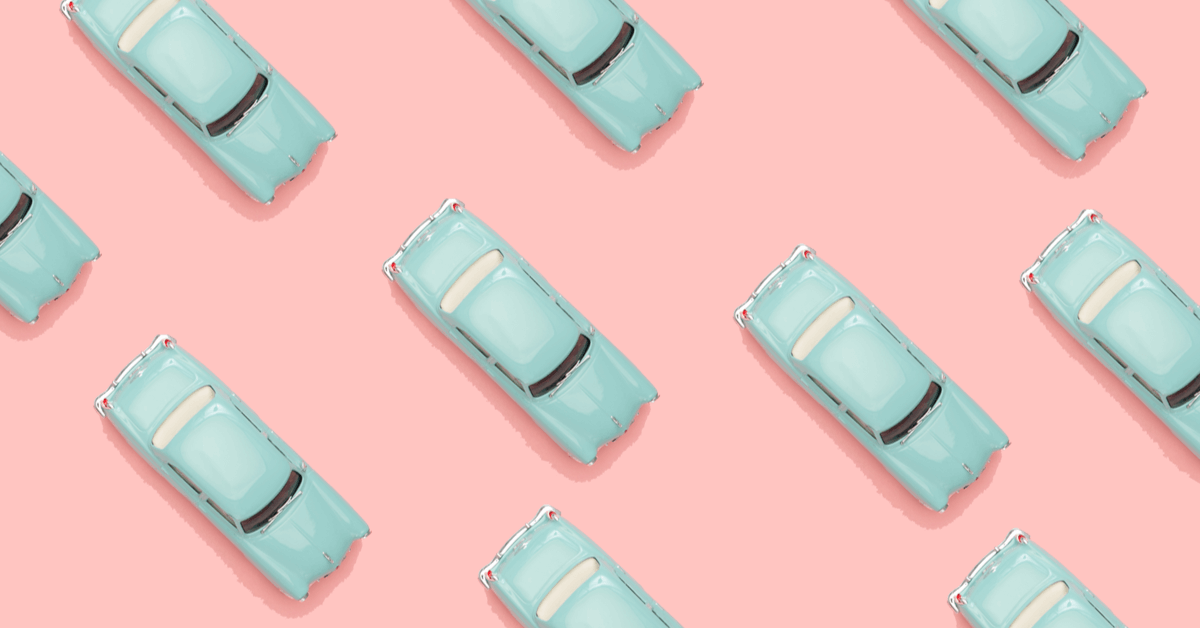 If you want to win traffic and conversions in 2022, paid traffic needs to be part of your marketing mix.
Consider this: Visitors that arrive at a website through pay-per-click (PPC) sources are a whopping 50% more likely to purchase something than organic visitors.
Paid traffic can be a gold mine of opportunity. But like anything, not all traffic sources are created equal. Unless the channel or audience delivers where you need it to — your bottom line — you're just pouring your money down the sink.
So how do you find the channels that will drive more high converting traffic to your website?
Simple: look at the numbers. And that's exactly what we're going to do here.
We've reviewed the data across the main pay-per-click and paid social channels to pinpoint which platforms deliver the most bang for buck in 2022. We'll also shed light on the best tools to help you find click-happy buyers and unearth high-performing keywords that convert, time and time again.
4 reasons to use paid traffic sources to increase conversions
Whether it's on Facebook, YouTube, or Google Ads (AdWords), paid traffic is the most effective method to get your message out there to your exact target audience, precisely when they're looking for your products or services.
Why?
It all boils down to reach, targeting, speed, and measurement.
1. It allows you to maximize your reach
Organic traffic sources aren't dead, but they're definitely less effective than they used to be.
Take Facebook, for example. According to AdEspresso, the average organic reach for a Facebook post is just 5.2% of its total likes.
That means that if you have 5000 likes on your Facebook, your post will only reach 260 people on average.
The same goes for Google. Unless you're in the top three positions for any given search, which get 75.1% of all clicks, you'll only be bringing in a handful of people to your website.
On the other hand, paid channels allow you to get your message out there to as many people as your heart desires.
Let's say you're running Facebook Ads. You can promote your latest sale to your ENTIRE audience by boosting a post, or get in front of new customers with paid media.
Paid traffic sources allow you to tap into the billions of people browsing the Google Display Network, scrolling through Facebook, Instagram and Twitter, or watching videos on YouTube. You can also put your business at the top of Google Search, or maximize your reach amongst a targeted group of industry professionals with LinkedIn.
With that kind of reach, you'll get your message out much further and wider than if you stick only to organic traffic methods.
2. You can get laser-focused with your targeting
With organic search or social, you have no control over who sees your content. You simply put your message out there and hope that it reaches the right people and drives traffic.
Paid traffic allows you to specify EXACTLY who you want to reach with your ad.
Targeting tradies in Melbourne? Or looking to reach city-dwellers who are interested in health and fitness?
You can do it all with paid ads.
On top of that, you can get even more granular on certain platforms.
Let's say you're a pizzeria operating in Sydney CBD and you want to advertise on Google. You might want to show one ad about pizza delivery for people who are searching on their desktop during the day, and another ad for people who are searching on their mobile phones within a 1km radius.
You've also got the option to target people based on where they're at in their buyer journey. On Facebook, for example, you can serve up one ad for those people who are just discovering your brand or doing research, and another for visitors who have already visited your website and shown an interest in buying.
3. Paid ads are quick to get up and running
It can take upwards of 6 months to see the results of your SEO campaign.
The same goes for social media platforms, where it can take months or years to build a loyal and relevant following.
And while these long-term strategies should form part of your game plan, most marketers don't have the luxury of time when it comes to demonstrating ROI.
That's where a paid traffic source can lend a helping hand.
A paid campaign can be set up in a matter of hours, and start pulling its weight shortly after.
This means that you can instantly start bringing qualified traffic to your website and optimizing your campaigns — rather than waiting to see if you're going to improve your search ranking or slowly watching your follower count rise.
4. You can easily track the results and ROAS of your campaign
On top of being able to target different audiences with laser-sharp precision, paid traffic is also FAR more measurable than their organic counterparts.
Let's look at Google Ads (AdWords).
Here are ALL the different reports you can generate within the platform: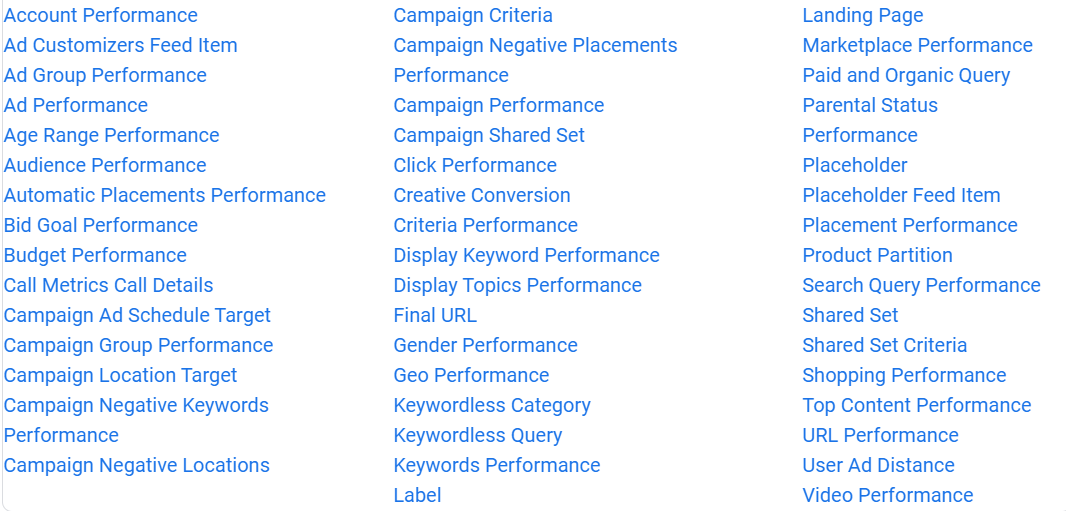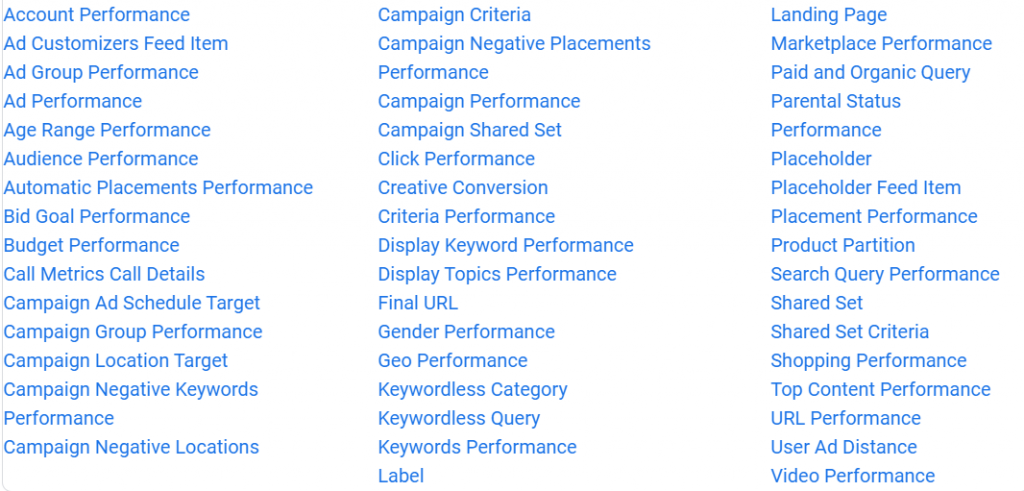 This makes it easy to identify which ads are bringing in the most traffic, which ads are converting, and which audiences your messages are resonating with.
The same goes for Facebook, Instagram, YouTube, LinkedIn and Twitter.
With these kinds of audience and traffic insights, it's far easier to funnel your budget into profitable audiences and channels, while eliminating the poor performers.
Finding your market and audience
Now that we've made the case for why paid traffic sources are beneficial for brands, we're ready to get into the how.
Here's the thing: when it comes to running a successful paid traffic campaign, it's all about targeting.
When you know your market and your potential customers, you can pinpoint the best traffic source for your business AND craft focused, relevant messaging that cuts through the noise.
In fact, that's precisely how this brand managed to increase their clicks by 256% and decrease CPC by 70%.
Chances are you already have an idea of your broader market. You can use this as a starting point to define who your ideal prospect is and where they spend their time.
Define your target audience
This is the moment to really drill down to who you're trying to get to buy your product or service.
Start out with the basics:
How old are they?
What's their income?
What's their marital status?
What are their interests and hobbies?
Do they own a home or are they renting?
What level of education do they have?
Do they have children?
Where do they work?
After this, start to dig a little deeper:
What are their goals?
Where do they work?
What media outlets do they use to get information?
How do they prefer to consume content?
What are the biggest challenges or pain points they're looking to solve?
What motivates them to make a purchase?
How do they prefer to shop?
It's also helpful to create a few buyer personas at this stage to REALLY flesh out your potential customers.
Here's a great example of one for a shoe store: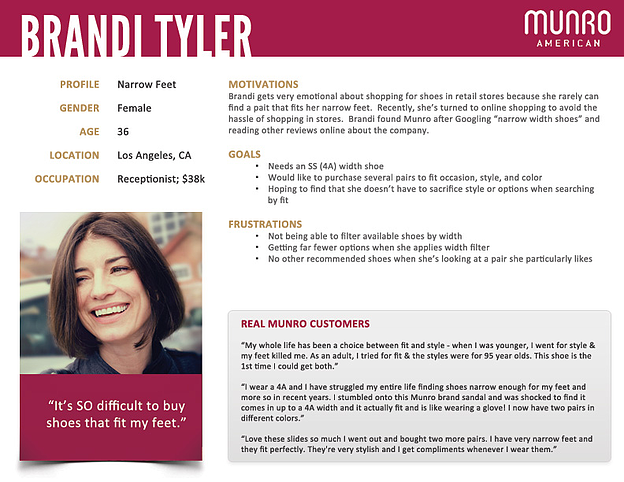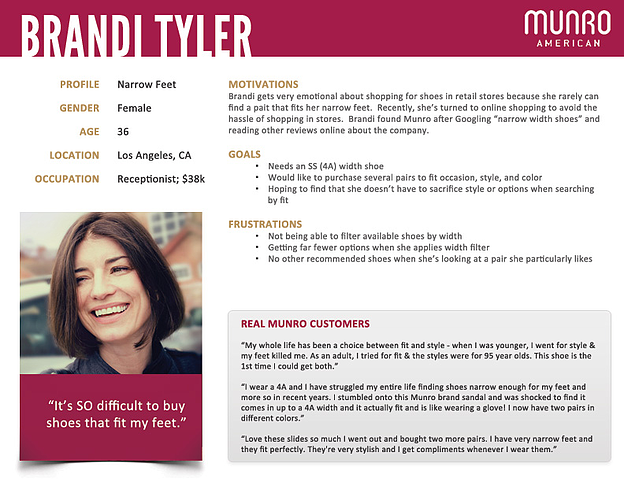 Image source: Alexa
Here's one for a car dealership: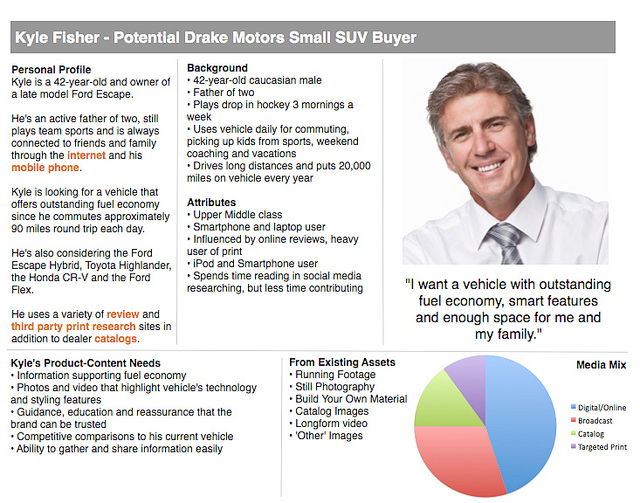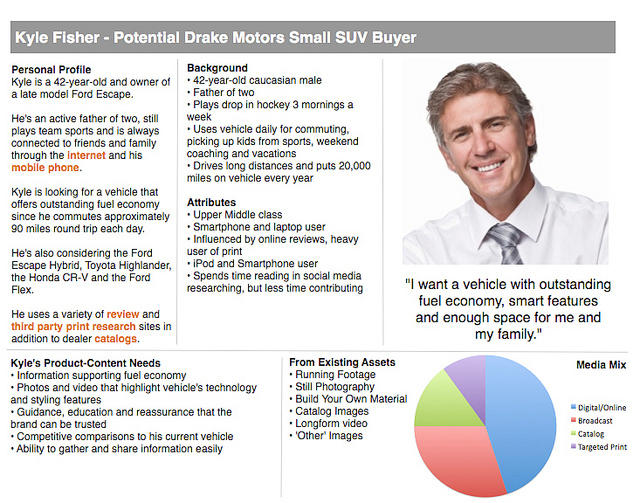 Image source: Alexa
And one for a B2B tech company: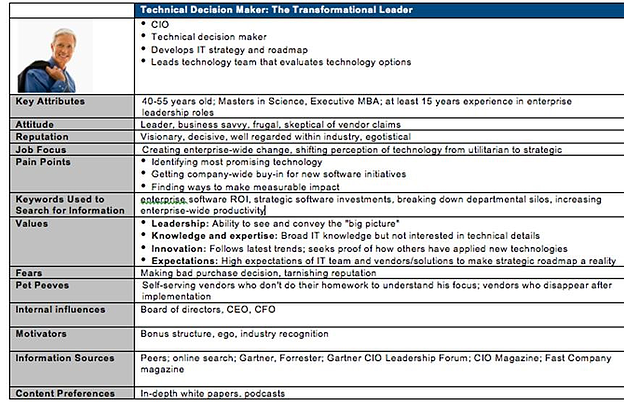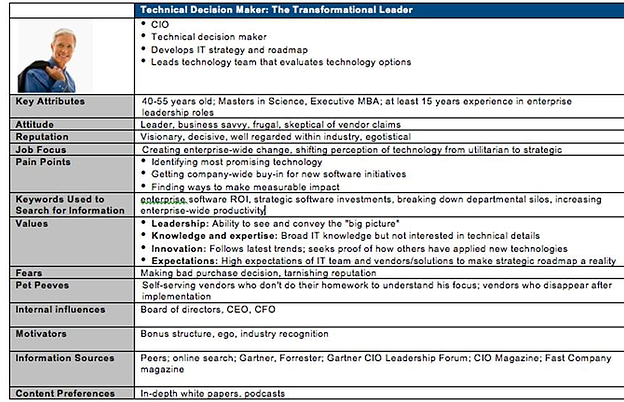 Image source: Alexa
Understand where they spend their time
Different audiences hang out on different social media platforms and consume content in different ways.
After you've figured out who your ideal prospect is, it's time to get to work understanding where they spend their time.
For example, if you're an athleisure brand targeting women, Instagram and Facebook are likely to be the best platforms for your company to reach its target audience.
If you're selling a SaaS product, you'd be better off starting with targeting audiences on LinkedIn or focusing on search engines.
This graph from HootSuite illustrates the different breakdown between channels:


Alexa is another handy tool to have if you want to get a breakdown of your website's user demographics and browsing location. Use this to scour any potential advertising platform to figure out its audience profile before investing your budget.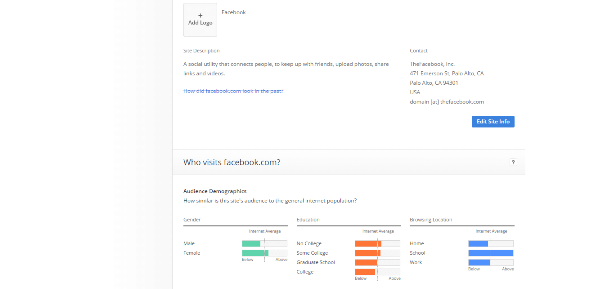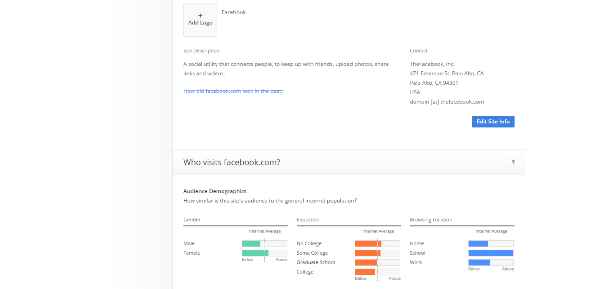 10 of the best paid traffic sources in 2022
As we mentioned earlier, not all paid traffic sources are created equal. However, there are a few traffic sources that stand out above the rest.
These platforms have a decent reputation for ROI and come packed with an extensive suite of advertising features to help you drive traffic to your site. We've listed out five of our tried-and-tested ones below, as well as the pros and cons for each.
One last word of advice before we get started: keep in mind that finding the best paid traffic sources isn't a one-size-fits-all approach. The right platform for one brand might be completely different from another brand, depending on the audience and the product or service.
Google Ads (AdWords)
Google controls a massive 92.24% of the global search market and 94.61% of the search market in Oceania. This means that no matter who your target audience is, they're probably using Google at some point during the day.
What's more, the Google Display Network reaches up to 2.5 billion users across more than 2 million websites.
With this sheer domination, it's no surprise that Google Ads has also got a robust advertising offering, which includes:
Paid-per-click campaigns that appear at the top of search results
Image or video display ads across the Google Display Network
Product listings on Google Shopping
Advertising in apps across the Google Play Store
Sponsored emails through Gmail ads
Local campaigns via Search and Maps
Retargeting campaigns across all channels
It's not just about breadth. Time and time again, Google has proven to deliver quality ROAS for brands that use the platform effectively.
On average, businesses make an average of $2 in revenue for every $1 they spend on Google AdWords. The average cost-per-click (CPC) is also fairly low, starting at just $2.69 on the Search Network and $0.63 on GDN.
Pros of Google Ads (AdWords):
As the world's biggest site AND website network, Google gives you the ability to drive tons of quality traffic to your landing page from a pay-per-click campaign or display ads.
You have access to extensive targeting options, ranging from device selection to in-depth demographic details.
A variety of business ad formats. There's a lot of flexibility to promote your business in the most suitable way with text ads, image ads, shopping ads, video ads and more.
Google is one of the only paid search platforms in the world that you can use if you have a massive budget and want to scale using a paid traffic source.
Cons of Google Ads (AdWords):
Competition. As the biggest search site in the world, it's no surprise that every player in the industry wants to use Google's pay-per-click (PPC) ad platform. This can drive costs up for highly competitive search terms, with some CPCs reaching the $100+ mark.
Whether it's Google Ads (AdWords) or Bing Ads, paid search and display requires constant optimisation. If you don't have the time to keep an eye on your campaigns and fine-tune your Ad Quality Score or landing page, you can easily end up sinking a lot of money into online advertising without actually seeing results.
YouTube
YouTube is the second-largest search engine in the world and receives a whopping 2 billion users every month. On mobile alone, YouTube reaches more people than any other mobile network, and one billion hours of video are watched daily.
There are five types of YouTube Ads:
Skippable in-stream ads that play before, during or after other videos.
15-second non-skippable in-stream ads that play before, during or after other videos.
Video discovery ads that appear as a sponsored video at the top of YouTube search results.
6-second bumper ads that play before, during, or after other videos.
Masthead ads that are displayed as a featured video at the top of the YouTube homepage.
As a video-only online marketing platform, it probably comes as no surprise that YouTube is, hands down, THE most effective for video marketing. Paid YouTube mobile advertising is 84% more likely to receive attention than advertising on TV, and 43% of new customers buy something they saw in a YouTube ad.
Pros of YouTube Ads:
There is a TON of traffic on the platform. With billions of users, it's more likely than not that your target audience is on YouTube.
It's a fairly affordable paid advertising source. There have been instances where brands have gotten CPCs well below the $1 mark with the right targeting and message.
It's engaging. While text ads are easy to skip over, it's much harder to ignore a video that appears RIGHT before a video you want to watch.
Cons of YouTube Ads:
Video advertising requires just that — video. If you don't have quality video content or aren't willing to invest, it'll be incredibly difficult to get your message out there or drive traffic to your landing page.
Viewers can skip your video. Unless you're opting for the non-skippable ad formats, viewers will most likely click "Skip ad' as soon as possible.
Facebook Ads
Facebook is the biggest social media platform in Australia and the world's third most-visited website after Google and YouTube. In addition to Facebook, the social media giant also owns Instagram and WhatsApp. Advertisers can also choose to appear in Facebook's Audience Network, which covers mobile apps and games.
When you promote your brand, video, or blog on the Facebook Ad network, you can choose from the following placements:
Native advertising posts in Facebook newsfeeds
Native Facebook Stories
Facebook Messenger
Facebook Marketplace
Facebook video feeds
Facebook right column
Instagram Explore
Native Instagram Stories
IGTV and Facebook videos
According to the platform, 1.6 billion people are connected to a small business — showing just how intertwined businesses are to the Facebook experience. Because of this, users are more open to ads than other platforms, with the average user clicking on 11 ads per month.
When it comes to Instagram, social media advertising is even MORE effective. A third of Instagram users have made a purchase after discovering a new product or service on Instagram, and three quarters are expected to take action on at least one ad at some point.
Pros of Facebook Advertising:
Like Google, Facebook Ads is insanely scalable. You can reach billions of people through Facebook and Instagram, which means it's the perfect place to grow your brand, reach new audiences, or grow website visitors.
Facebook knows a lot about its users, which means it can offer plenty of impressive demographic targeting options. On top of this, you can choose ONLY to target audiences that have already shown an interest in your product, or audiences who look like your existing followers.
There are plenty of ad formats for marketing. From newsfeed ads and Stories ads to video to images, you can really get creative with your messaging.
Users are fairly open to advertising. The numbers show that these audiences love to discover new products/services or read a company blog on your site, as long as the brand is relevant to them.
Facebook's algorithm will automatically preference the ads it thinks will perform best, based on your marketing goals (i.e. traffic to a page, form fills, awareness). This means you'll waste less money on poor-performing ads, because the algorithm displays them less (or not at all).
Cons of Facebook Advertising:
There are more than 6 million active advertisers on Facebook so website real estate is scarce. Like Google, Facebook Ads can get HYPER competitive — which in turn drives up cost-per-click for some industries.
Ad frequency is a real challenge. Your business ads appear multiple times wherever you choose to place them. This gets stale really quickly for users and drags down your ad performance, so you need to constantly be refreshing your ads.
Facebook has started clamping down on ad quality recently. It can be tricky to get your account reinstated after this, so you need to be aware of all its advertising policies before putting up an ad.
LinkedIn
If you're a business-to-business organization, LinkedIn is most likely going to be in your marketing mix. LinkedIn allows you to reach a professional network of more than 722 million members, including hard-to-reach executives or key decision makers. In fact, 25% of LinkedIn users are senior-level influencers in their organization.
LinkedIn has fewer ads than some of the other platforms out there, but there are still plenty to choose from:
Sponsored posts on a user's LinkedIn newsfeed
Sponsored InMails
Dynamic ads in the right hand column
Display ads in the right hand column
LinkedIn text ads in the right hand column
Pros of LinkedIn Ads:
You can get your brand, product or service in front of REAL decision-makers. These audiences might be tough to reach on other platforms. On LinkedIn, they're handed to you on a silver platter.
Targeting. LinkedIn Ads offer more than 200 targeting options, including job position, seniority, industry, and more.
Ads have a significant influence on LinkedIn users. Ad exposure on LinkedIn can increase purchase intent by as much as 33%, and 52% of buyers list LinkedIn as their most influential channel during the research process.
Cons of LinkedIn Ads:
It's an expensive traffic source. Really expensive. LinkedIn KNOWS it has a powerful advertising and marketing platform. Because of this, LinkedIn has a minimum bid of $2 per click (although most ads start at the $4.50 mark).
You need to have a high life term value for each customer. Because of its steep costs, it's only worth advertising on LinkedIn if you can generate some serious value from each purchase.
Twitter
Most brands overlook Twitter Ads as a paid traffic source, but this channel can hold its own when it comes to paid advertising. With 192 million daily active users and hundreds of millions of tweets every day, there's always new content to browse on Twitter.
This hive of activity also means Twitter is a gold mine for paid ads. 93% of users who follow a business intend to buy from them. More importantly, 69% have purchased a product after viewing an ad on the platform.
Twitter's paid advertising options include:
Promoted Ads in the feed
Follower Ads that increase visibility amongst your existing audience
Twitter Amplify, where your ad appears before or alongside publisher content
Takeover, which allows you to put your brand on top of a conversation or trending hashtag
Twitter Live for promoting livestream content
Pros of Twitter Ads:
Although Twitter has a smaller audience base, it generally serves up much higher quality traffic for advertisers.
There's far less competition than Facebook or Google, which means you get a higher share of voice. It's also got some interesting ad formats that you can play around with to find the one that allows your brand to shine.
Twitter's targeting features are more extensive than you'd think. You can target different demographics, specific keywords, or even trending hashtags.
Twitter has the lowest cost per click of all four social networks, with the average cost-per-click coming in at just $0.38.
Cons of Twitter Ads:
You have to be careful what you put out. Ill-timed or offensive tweets can MAJORLY backfire on Twitter and cause your ad to go viral in the worst possible way (i.e. with negative comments or retweets).
It's more suited for conversions or lead gen. Unlike other platforms, Twitter is one of those rare cases where you can still increase your brand awareness and reach using organic methods alone.
Reddit
Reddit Advertising is one of the actively researched topics among paid ads. Therefore, youYou can easily target your organic as well as paid audience and fulfil your marketing targets.
Pros of Reddit Ads
Reddit has a highly targeted audience.
You can experiment and see what works the best since there is low competition.
With a highly engaged audience, you're more likely to make high conversions.
With Reddit ads, you can opt for a flexible budget. For example, youYou can launch a campaign with a minimum of $5.
Cons of Reddit Ads
There can be poor subreddit targeting.
Redditors don't like being blatantly advertised since most of the Reddit users are millennials who are exceptionally digitally literate. They are very well aware of finding online businesses and products. The only way to succeed with Reddit advertising is your ads need to be transparent, honest and less promotional.
Sometimes the visuals are dull. It is vital to look at the color and quality of the native content.
Snapchat
With the overwhelming success among Gen Zs and millennials, Snapchat advertisement has become one of the popular advertising platforms in 2021.
Pros of Snapchat Ads
It's a new opt-in platform with over 100 million monthly visitors, 700 million snaps and 16.5 million daily active users.
It is a quite interactive platform for millennials and Gen Z.
Snapchat ads are ideally suited for advertisers looking to get instant engagement.
Since Snapchat users have to opt-in to receive ads, the content needs to engaging as well as entertaining for users to want to receive it. The best approach is by staying away from the old banner ad approach since it is no longer effective.
Cons of Snapchat Ads
The ads are short-lived, and eyeballs don't stay long enough.
With the Snapchat ad formats, you get little-to-zero data-driven targeting capabilities due to short-lived video snippets.
Snapchat may have your targeted audience, but getting proper access to analytics, targeting, and media verification is surely lacking.
This audience doesn't want advertising, they want a brand experience. Your ad needs to grab the attention within secs otherwise, your audience would miss the message behind it.
Quora
Quora is a leading platform for targeted advertising. You can advertise on various topics depending on your niche (science, finance, politics, fashion etc.) Moreover, Quora offers demographic based advertising.
Pros of Quora Ads
With more than 200 million unique visitors, Quora gets you a large and diverse pool of audience. You can advertise all in one place and get more conversions out of targeted and engaged audience.
The profiles created on Quora are built with real identities and Quora has a strict moderation policies. With this strict moderation policies, Quora ensures that your ads show up alongside the high quality content only.
With Quora, you can easily measure results. Quora advertising is based on the idea of increasing return on investment. Hence, the quora ad platform has standardized metrics to track conversions.
Cons of Quora Ads
Quora only has one conversion pixel. With one conversion pixel, you can only track limited actions that people can take on your website. For example, tracking people who signed for your newsletter or paid subscription will become difficult. However, it can be done by using third-party tools like Google Analytics to track those conversions.
Quora is quite similar to AdWords since you can target users based on their search intent. For example, if a user is searching for "Retargeting Ads" into Quora, the ads will be displayed around the questions related to it. . However, right now there is no way of knowing the exact questions where the Quora ads show up.
Spotify
With over 172 million premium users enjoying the platform for free and listen to advertising, Spotify is gaining traction for paid marketing.
Pros of Spotify Ads
Spotify has access to a large audience. Hence, you can reach to different types of audience.
Spotify users who access the platform for free will need to listen to audio ads between their favorite songs and podcast episodes. It becomes a great resource for advertisers, particularly when other social media apps or websites allow users to scroll past your ads or hit the "Skip Ad" button after five seconds.
Spotify users spend an average of 25 hours per month listening to Spotify's content, thus, making it one of the top 10 most popular social media apps in the world.
Cons of Spotify Ads
Limited geo-targeting capabilities
When it comes down to geo-targeting, Spotify might not be your best bet. The platform doesn't offer hyperlocal targeting; instead, advertisers are limited to audiences grouped by country, state, region or designated market area (DMA). Even though these targeting options might work for some campaigns, as a community bank with varied products, you might find some limitations and restrictions.
Genre and playlist content targeting is not relevant to banks
Spotify allows your message to reach people who are listening to music aligned with specific moods, music genre, or activities like workout, party, relax, and travel. Some companies might find success by advertising their brands based on these parameters, but banks and financial services may not be a great fit.
Budget restrictions
Spotify requires a minimum ad spend of $250, but limits maximum ad spend to $5,000. The lower end may be affordable as a test, but do you really want to sink thousands of dollars into a platform that may or may not benefit your bank?
Pinterest
With over 444 million monthly active users, Pinterest has stepped into the advertising game as the 3rd largest social network. If you want to drive more traffic and sales to your website, you should consider Pinterest Ads!
Pros of Pinterest Ads
When you promote pins on Pinterest, other interested users might share them on their own profiles. This way you get more traffic than the clicks that you are directly paying for. But, still, you need to test different pins to get this traffic.
The best part about Pinterest is that it has its own search engine. The advertising platform enables advertisers to reach users searching for specific keywords. It means ads can be run for target users with higher intent to maximize conversions.
Pinterest is also a great ad network for promoting e-commerce offers. The conversion rate for e-commerce offers with Pinterest traffic is very high.
Cons of Pinterest Ads
Pinterest has its own search engine, which you can utilize for your ads. However, it doesn't work the same way as Google Adwords. It is sometimes hard to target very specific longtail phrases. You can start with much broader phrases and try adding negative keywords.
As an affiliate, you know that there are many different types of offers that you can promote. The approval team sometimes takes too long and often disapproves of various Pinterest ads. Thus, you might need to test different types of offers than you have worked with in the past.
Tools to support your paid traffic strategy
Wordstream
Wordstream helps you craft paid campaigns that get high CTRs, engagement rates and more conversions. Using Wordstream, you can analyze your Google AdWords account performance and conversion rate, then get tailored recommendations based on individual account data. What's more, it's easy to consolidate and report on all of your different advertising platforms, with tools for social advertising on Facebook and Instagram.
SEMrush
With the acronym for search engine marketing in its name, it's no surprise that SEMrush is really good at helping brands get better ROAS from paid ads. SEMrush is packed with great features to generate keyword ideas, preview profitable ads, and analyze the competition for different search terms. SEMrush also provides great advertising segmentation based on data, so you can deliver targeted messages to your audience.
SpyFu
There's no way around it: competition on paid platforms is FIERCE. SpyFu allows you to use your competitors' campaigns to your advantage by seeing what works for them, then incorporate these findings into your future ads. You can find your top ad competitors on platforms like Google Adss, the Facebook Ad network and Bing Ads; track their performance over time, browse their landing page, and analyze their online engagement across social channels – all to gain the upper hand.
Acquisio
It's tough to know which paid traffic sources are the best for your site without evaluating their performance side by side. Acquisio gives you a way to do just that. Through this tool, you can manage and report on your marketing initiatives in one dashboard, then optimize your campaigns for maximum ROI. Acquisio comes complete with campaign management data, a branded report, social ad optimisation, and tips to optimize your bids and budgets.
Drive quality traffic and conversions with paid traffic
With the right platforms and tools, the sky's the limit when it comes to paid online advertising. But this is just the tip of the iceberg. If you want to make massive revenue gains with paid traffic, you need to have a solid campaign strategy, test different formats, optimize your targeting, and report diligently on ROAS.
Luckily, you don't have to go at it alone. At Online Marketing Gurus, we help you find the best paid traffic channels for your brand and build up a lean, mean conversion machine. Grab your FREE digital marketing audit and 6-month digital marketing game plan below.