Should I Inhouse Or Outsource Adwords Management?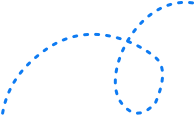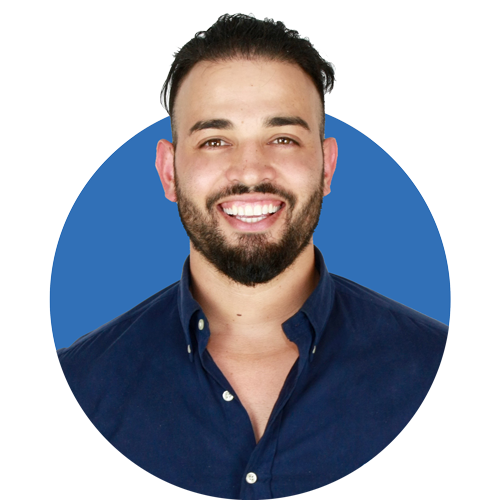 Andrew Raso
7 February 2020
20min read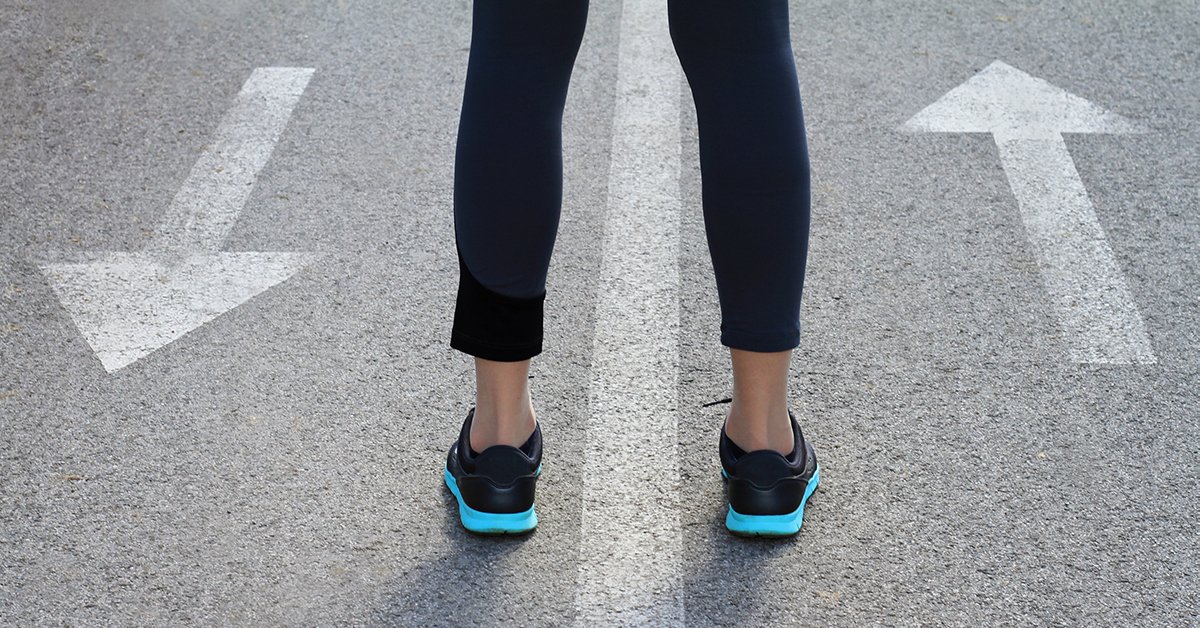 Google Ads is one of the main digital marketing tools in your arsenal. When you get it right, it's an ROI machine. That's why businesses spend a whopping $3.8 BILLION on paid search annually.
Google AdWords is essential for any business looking to grow revenue online.
But one of the most common questions most brands have is this: What's the best way of investing in your search marketing?
Should you bring an SEM specialist and do it all in-house, outsource it to an agency, or do a combination of both?
When it comes to paid search, there's no blanket approach. However, the decision to in-house or outsource Google AdWords management is about more than finding the cheapest option.
And the truth is, in the pay per click world, cheaper isn't always better. Even the cheapest option can end up as wasted ad spend if it's producing zero results.
That's why the most important factor isn't finding the most affordable option. It's about finding the option that will produce the best revenue results.
Below, we've listed out the main considerations you need to keep in mind when weighing up outsourced vs. in-house AdWords management. These will help you make the right choice for your business — and rock that return on ad spend (ROAS).
What Google AdWords solution will get you the best return on ad spend? 
The best Google AdWords solution for your business depends on your goals, way of working
Here are four considerations you should keep in mind.
1. Finding the right expertise
Behind all serious digital marketing gains, there's a powerhouse marketing team that made it happen.
When it comes to Google AdWords, you want a team of seasoned professionals to get the job done.
And when you're looking for expertise in a specialised field of digital marketing, an agency is generally the best way to go.
While it is possible to bring an in-house PPC specialist on board, it takes time and energy to find someone who's a good fit for your business.
Paid media is a fast-growing field, which means competition is fierce. If you want the best of the best in-house, you need to be prepared to pay for it. Even then, there's no guarantee that they'll deliver the ROAS you're looking for.
But with an agency, you're not only getting one PPC specialist. You're getting a team of specialists, who are absolute GUNS at what they do.
PPC management agencies employ experts who have worked on a range of clients and industries, which means they already have a good idea of what works and what doesn't. They're also switched on when it comes to the best strategies and optimisation techniques, and invest in the best industry tools to help them get the job done.
Some agencies are also Google Partners, or even Google Premier Partners. Being a Premier Partner means the agency has demonstrated extensive skill and expertise in Google AdWords, and has delivered solid revenue gains for clients.
When you work with a Google Premier Partner, this is essentially like getting Google's 'seal of approval' on that agency.
On top of that, most agencies aren't exclusively focused on one area of digital marketing. Agencies employ a range of specialists, including search engine optimisation experts, copywriters, designers, data analysts and more.
With their collective expertise, an agency can churn out powerful ads using industry insights, and provide impactful messaging and targeting to maximize conversions.
Ultimately, the goal is to find the best specialist expertise for your ppc campaigns.
Depending on your stage of growth (and the urgency of finding the right fit), finding an inhouse or outsourced expert are both viable options. If you want more timely and scalable expertise, agency is the way to go.
2. Focus and alignment with your goals
In this area, in-house wins every time. Even if you're working with a dedicated team of PPC experts, nothing beats having a specialist that's working full-time on your marketing goals and is physically IN your office.
Agencies work across various clients, which means it's trickier to find one that has the same depth of knowledge about your company, goals and business processes as an in-house employee would.
On top of that, it's much easier for an in-house team to collaborate with different stakeholders across projects.
It's also more challenging to manage the flow of information. When you're working with an in-house specialist, they get the latest company updates, attend workshops and brainstorms.
They're up-to-date with your latest marketing campaigns, goals and objectives. However, if you're working with an agency, you have to brief them and ensure they're aware of your business priorities and any opportunities coming up.
But while an agency can't be in your office all the time, it is absolutely possible to find an outsourced team that acts as an extension of your team.
On top of that, not being in the thick of it all can also be an advantage. When you have someone working solely on your PPC, it can be hard to see the wood for the trees.
An agency works across industries and clients, allowing them to provide you with a macro view of trends — not to mention they can offer up new perspectives and ideas.
3. It takes time to keep up with Google
It's easy to underestimate the amount of work it takes to keep up with the world's most ubiquitous search engine.
While anyone can start running a Google Ads campaign, there's a lot that goes into creating and optimizing a high-performing campaign that works for your business.
If you have an in-house generalist, they might be spread across multiple projects including SEO, content, PR and social media. This means it's tough to keep an eye on spend, dig into the figures, and tweak campaigns as regularly as they need to.
Even an in-house PPC specialist might end up having to manage extra projects, which takes focus away from their main role.
But in agencies, PPC specialists have one goal: deliver for clients. That means their sole focus and job is on getting the best results possible for businesses.
At the same time, keeping up with new product features or updates is a full-time job in itself. Google regularly makes updates to its Ads product. PPC agencies make a point of keeping up with the latest intel.
They're typically the first to know when there's a new feature or product, like Google Shopping Ads. That knowledge is then applied to campaigns across their clients, which directly benefits your business.
Many agencies even have direct links to employees within Google, and work closely with them regularly to optimize spending for advertisers.
Agencies are also regulars at conferences and seminars. During these events, they gain insights into industry benchmarks and best practices — which they'll then pass on to you.
4. Maximising return on ad spend
While hiring an in-house employee often seems like the more affordable option, often it isn't the case.
Let's say you hire a PPC specialist for your team. Their salary alone will cost you an average of $66,484 per year. When you add in super, employee benefits, annual leave, sick days, office overheads, bonuses and onboarding, it could be well over $100,000 a year.
On top of that, you have to pay for a membership for PPC tools, which can cost thousands per year. If you want them to attend conferences, upskill with training or get certified, that's another few thousand.
And that's not even including your ACTUAL Google Ads campaign marketing budget.
Meanwhile, if you outsource your PPC, your management fees could end up much lower than the cost of a full time employee.
This management fee covers strategy, audit, ongoing campaigns, optimisation and reporting. Plus, your agency will already have all the tools it needs at its disposal.
On top of this, if you have an in-house employee, they often don't have quite as much riding on ROAS as an agency does. If an agency doesn't perform, you always have the choice of putting out a pitch for another agency.
Because of this, agencies are held highly accountable for their results. This isn't to say an in-house specialist isn't good at what they do, or won't get results. It's simply a different level of accountability.
The bottom line: is in-house or outsourced AdWords management better?
If you're a small business working with a limited budget, it's best to outsource your Google Ads campaign management to an agency.
While you can run your own campaigns in-house and Google the best AdWords management strategies 2020, this isn't quite the same as having a team of experts who've been there, done that.
Meanwhile, if you're a larger multinational with a big team and you have the HR budget, there's nothing wrong with bringing on board an in-house specialist.
The good thing about this is that you'll have someone fully dedicated to your company's PPC goals. They can take the best practices out there and figure out how to apply it specifically to your company.
Ideally, they can also be more responsive to any changes and can implement tweaks to your campaigns quickly. On top of this, it's much easier to adjust their scope-of-work without needing to modify a retainer or sign a new agreement.
However, in this case, it's still worth exploring the option to complement your in-house team with an outsourced Adwords management agency. This gives you the best of both worlds.
With this option, you have a specialist in-house who understands your company's goals, can work with internal stakeholders, and translate these goals to a brief for your agency.
At the same time, you get the expertise, experience and macro view that an agency offers. With the right agency and the right in-house specialist, it's a KILLER combination for ROAS.
How to choose the right Google Ads agency: questions to ask
If you've decided to outsource AdWords management to an agency, the next step is to find one that will help you hit your revenue goals.
Truth is, not all agencies are created equal. There are plenty of agencies that will talk the talk. But when it comes down to delivering, they leave a lot to be desired.
So how do you separate the good from the bad?
These questions will help you get started:
Have you worked on any projects or clients in a similar industry?
Do you have any recent case studies you can share with me?
What key metrics do you look at when it comes to Google Ads?
Which tools do you use?
How do you keep up-to-date with any new features or updates?
Who will be working with me? What experience do they have? Do they have any certification or accreditations?
How quickly will I start seeing results? (Hint: if they say "right away", run the other way. Results take time — more on this in a second)
What's the reporting process?
Will I have access to my AdWords account? (Another tip to remember: if they are unwilling to give you access to your Ads account or share raw data, they have something to hide).
Finally, don't fall into the trap of thinking that an agency is good because they've been around for a long time. Even a bad agency can stick around for years if they manage to scrape together some results.
Remember: it takes time
No matter which option you choose, remember that any Google Ads strategy takes time.
While Google Ads is a powerful tool to grow your business, it isn't a magical revenue switch. It's not as simple as putting your keywords and bids into Google, then sitting back and watching the orders roll in.
Regardless of whether you have an in-house expert of you've outsourced to a PPC guru, producing high ROAS and generating real results takes WORK.
Too often, businesses pull the plug too early because they're not getting traction as quickly as they'd like. However, the truth is that it takes research, testing and optimisation to produce higher returns and maximize revenue.
You need to run campaigns for AT LEAST three months to set benchmarks. Only then can you start optimizing to get a 1:1 return on ad spend — and eventually snowball this so every Google Ads dollar is working hard for your bottom line.
The good news? With the right agency, you'll increase your ROAS, win more customers and skyrocket revenue — now and into the future.
If you're ready to work with an agency to get more from your Google Ads campaigns, invest your money where it counts. At OMG, we've worked with thousands of companies across the world to crush the competition and rake in sales using PPC.
As the best-rated digital agency in the US, we know what works — and we're here to help you get ahead with your digital marketing.
Claim your FREE digital audit today, worth $2,000. Our gurus will audit your Adwords campaigns and tell you how you're performing compared to your competition. Then, we'll provide you with a tailored 6-month Adwords game plan that's engineered for success.
Ready? So are we. Click on the link below to get started.