Mobile SEO: The Ultimate Strategy Guide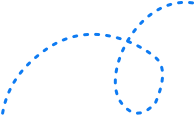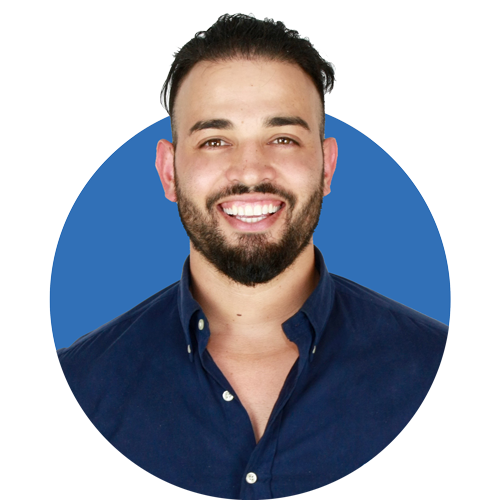 Andrew Raso
16 May 2021
17min read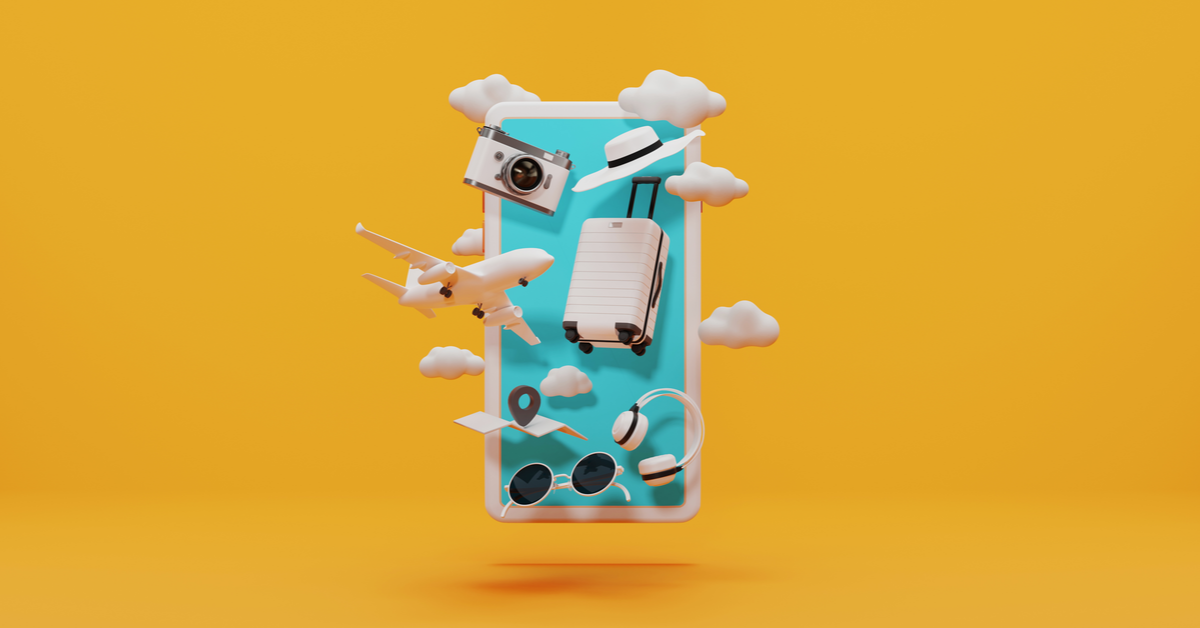 Mobile SEO refers to the practice of optimising your web pages and content to achieve a higher ranking in search engine results pages (SERPs) when people search on mobile devices.
Mobile device usage has grown exponentially in the last decade, with Statista data showing three billion smartphone users worldwide as of 2021.
Further statistics show that mobile has become increasingly important in online sales and lead generation and Google is tweaking its algorithm to reflect these changes and prioritize pages that are mobile optimized.
In this article, we will examine the importance of mobile SEO for marketers and discuss what you need to do to optimize your website to become a mobile-friendly site.
Why is Mobile SEO important?
To say mobile SEO is important is a massive understatement.
Look at the numbers: over 58% of all searches in Google are now done from a mobile device.


In real numbers, 27.8 billion MORE queries are performed on mobile than desktop in the United States alone.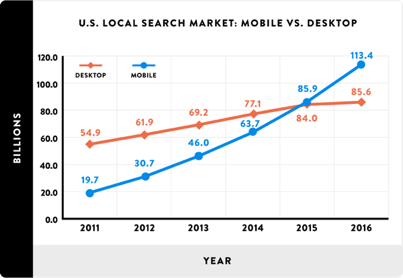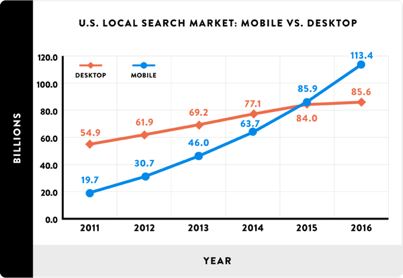 Having a website that is mobile-friendly is essential for both SEO and the user's perception of your business. Data shows that 52% of customers are less likely to engage with a company because of a bad mobile experience.
Here are some further stats that prove mobile search engine optimisation is worth its weight in digital gold.
Internet users spend 70% of their time on mobile
With users now spending 70% of their time browsing the internet on a mobile device, site owners need to ensure their pages are optimized for both desktop and mobile devices.
By creating a mobile-friendly site, businesses will ensure their users have an enjoyable mobile experience, decreasing bounce rates and increasing return visits.
Businesses that fail to improve their mobile optimisation risk losing valuable customers and leads, and ultimately revenue.
74% of mobile users are more likely to return to a mobile-friendly website
Creating a positive, user-friendly experience for your site visitors leads to an increase in traffic from mobile devices, with 74% of users more likely to return to mobile optimized sites.
What is Google's mobile-first index?
Based on the above facts, it's no wonder that in 2018 Google launched the Mobile-First Index which overhauled its ENTIRE algorithm to focus on mobile.
For SEO pros and webmasters, this wasn't a real surprise – it had been coming for a while.
In 2015, Google announced that mobile searches surpassed desktop searches for the first time.
A year later, Google unveiled its Mobile-Friendly Update (which many people called "Mobilegeddon").
Here's what Google said about it at the time:
"We're boosting the ranking of mobile-friendly pages on mobile search results.
Now searchers can more easily find high-quality and relevant results where text is readable without tapping or zooming, tap targets are spaced appropriately, and the page avoids unplayable content or horizontal scrolling."
Last year with the Mobile-First Index, Google left nothing in question. EVERY search is now a mobile search.
What does that mean? It means they rank search results based on the mobile version of the page ONLY – even if you're searching via a desktop.
What Google is telling us here is crystal clear:
The future of search is mobile.
So if you're not focusing on mobile SEO, now is the time to start.
Hold up – what is a mobile?
This is a valid question. Most people think of a mobile device as being a smartphone or tablet.
But Google does things differently, stating that: "when we speak of mobile devices, we generally do not include tablets in the definition".
So, for Google, mobile means smartphones.
Not that you should get hung up on this, because mobile SEO is really about optimizing your site for any device.
How to check if you have a mobile-friendly website
You'll want to check how mobile-friendly your site currently is, so you can track your digital marketing efforts. There are several tools on the market that can help with this, but a good place to start is Google's mobile-friendly test. Simply type your URL into the search box and voila, Google will let you know if you have a mobile-friendly site. This tool also analyzes whether your site is loading properly and highlights any specific issues you have with resources that are being blocked or redirected.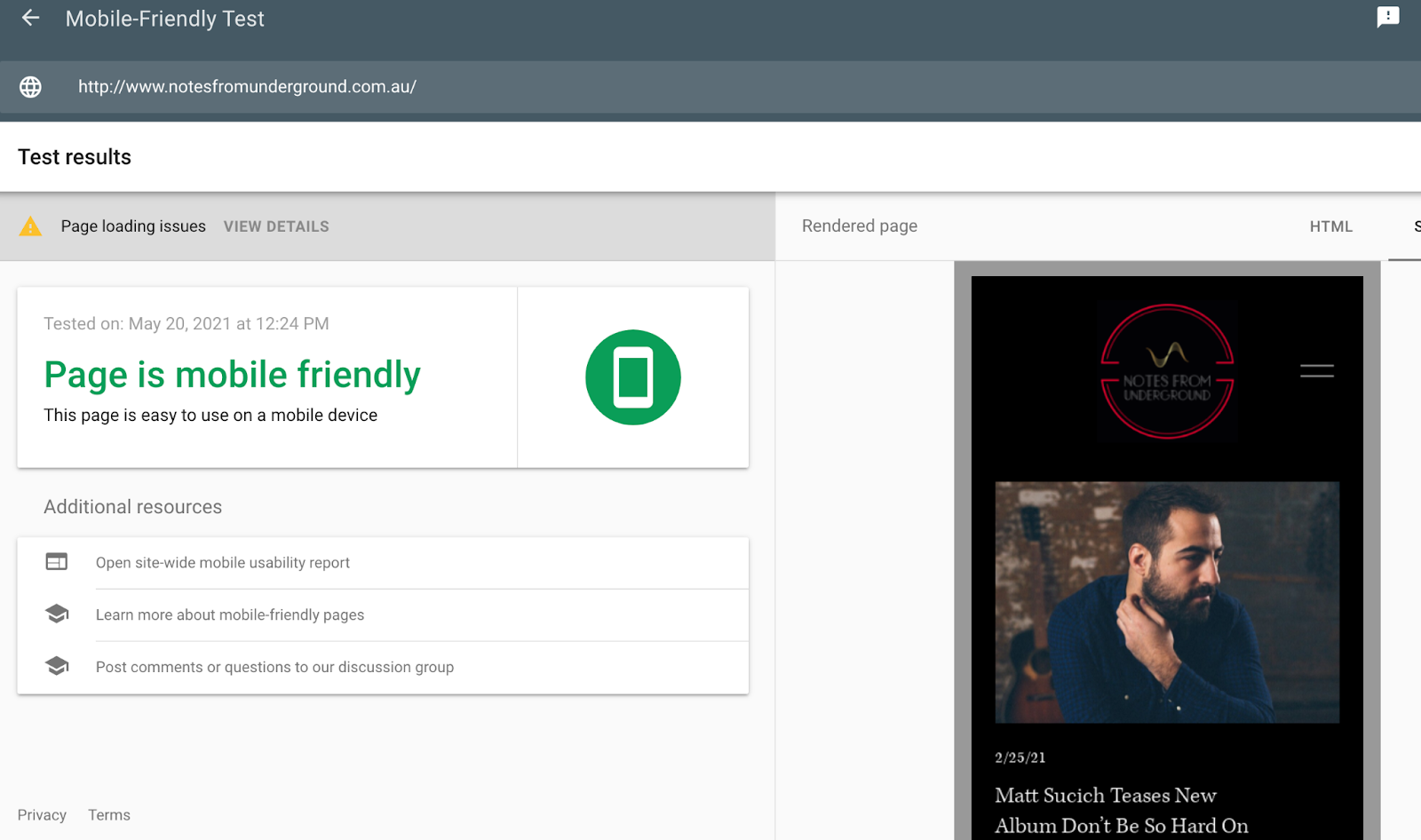 Marketers will also want to check whether their site is crawlable by search engines.  "Crawling" is how search engines find and index your content. If your content can't be crawled it won't show up in search engine results. The best way to check this is with Google Search Console.
To do this, you simply need to Log in to Google Search Console, Go to Crawl » Crawl Errors, and click on Smartphone.  From here you will see any crawl errors on your mobile site.
How to configure your mobile site
Now you understand the why of mobile SEO, now it's time to look at the how?  When it comes to the initial stages of configuring your site for mobile devices, you have 3 options.
 Separate URLs or the "M." Configuration


With this configuration, marketers have two versions of their site, the 'main' desktop site and a  second mobile site ("M."), both with their own unique URLs. The site determines which device, either desktop or mobile, a visitor is using and then directs them to the URL optimized for that device.
While this setup used to be popular in mobile SEO in the past, but it was plagued with SEO issues due to the multiple URLs and need for complicated "rel=canonical" and "rel=alternate" tags.
The popularity of the Separate URLs configuration has dropped off as newer technologies have provided more efficient options.
Dynamic Serving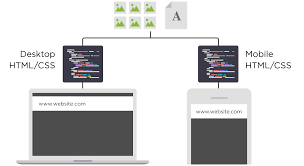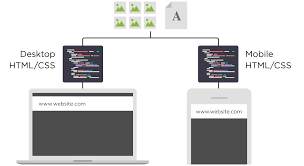 The second option for configuring your mobile site is dynamic serving.
When content is served dynamically, all of the content exists on the same URL. However, each site visitor is shown a different HTML/CSS depending on the device they're using.
For example, if we visit https://www.onlinemarketinggurus.ae/blog/keyword-research/ on a desktop we are served a desktop version of the site, like so: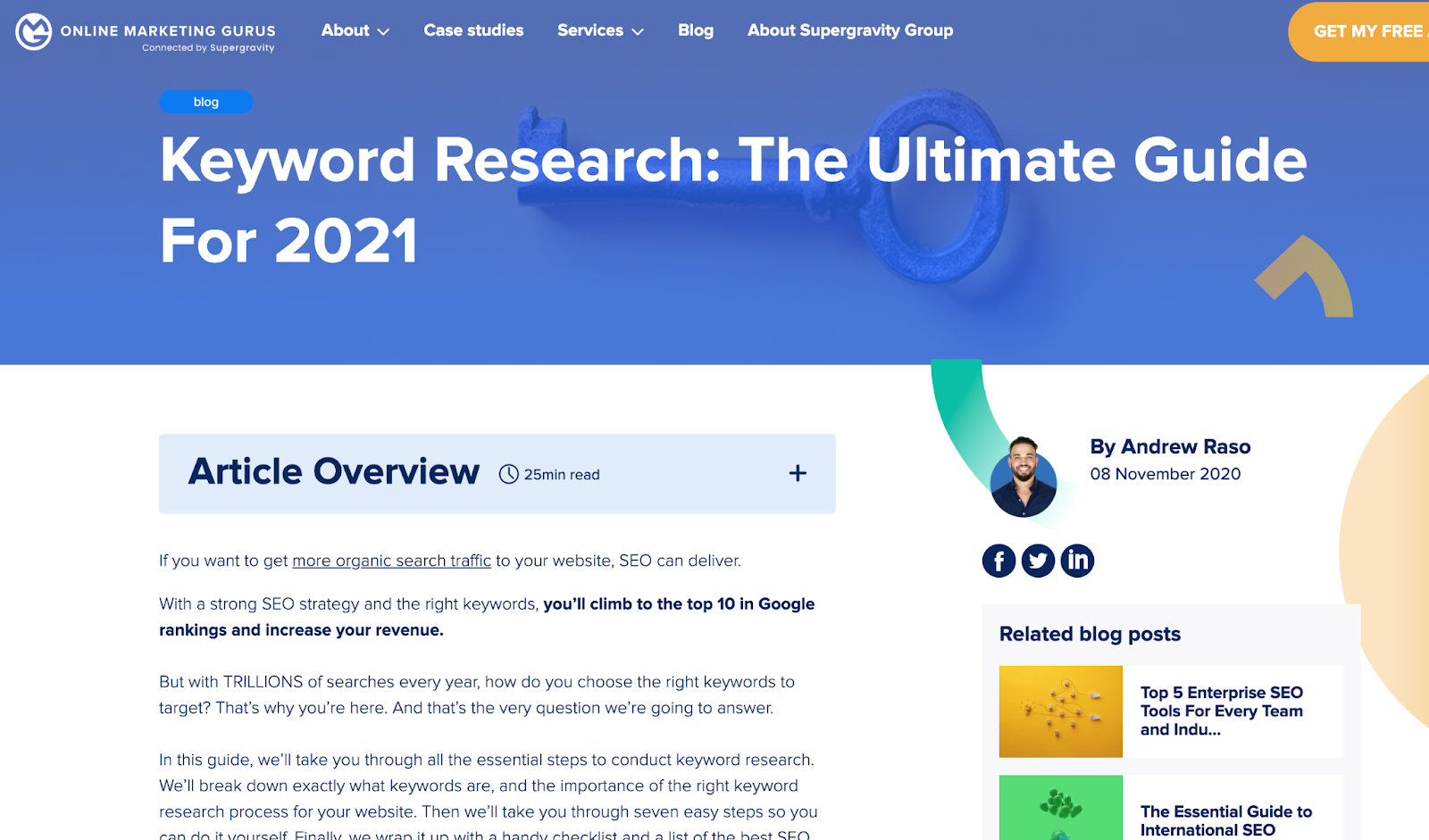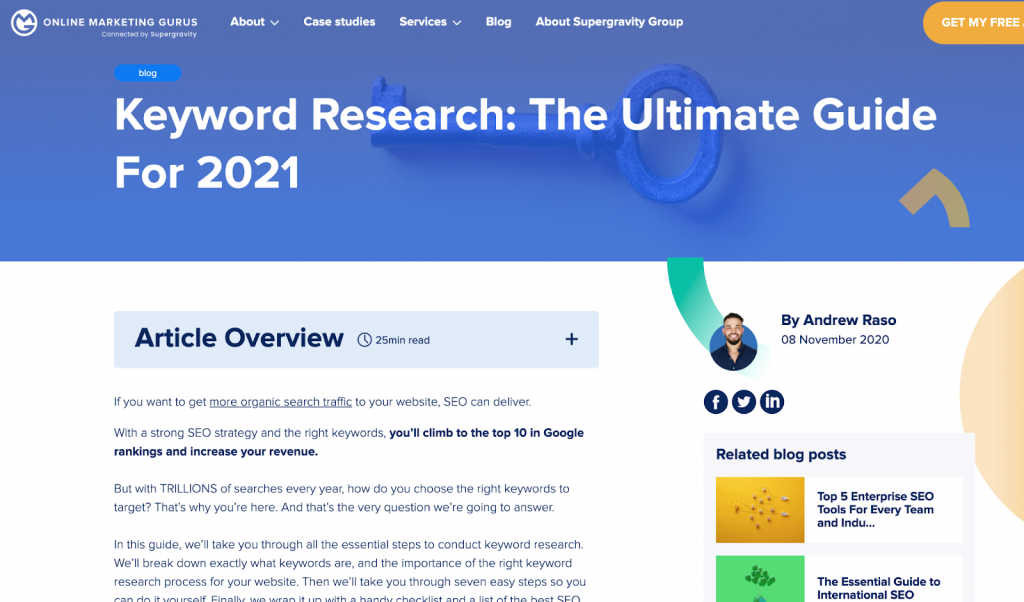 If we then navigate to the same page on a mobile device, we are still on the URL https://www.onlinemarketinggurus.ae/blog/keyword-research/, however, we are served the mobile version instead: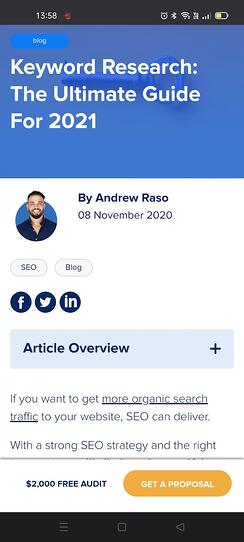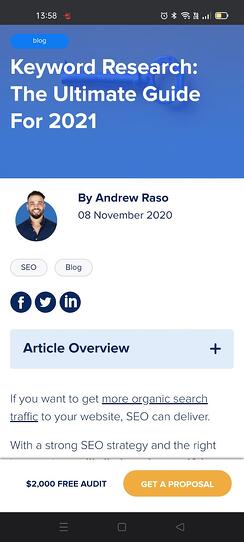 While dynamic serving sites are certainly better for mobile SEO than separate URLs, it still has its drawbacks.
Dynamic servers often contain glitches that end up showing desktop versions of their site to mobile users.
Marketers and publishers also need to continually create new versions of their site for every new mobile device that enters the market or risk their site looking terrible on new smartphones.
Responsive design
Responsive design is the third, and most favorable option for configuring your site for mobile SEO.
Responsive design offers the ability to serve the appropriate version of your site to each individual user by tailoring your page's layout and content to their device.
And it does this without the need for multiple URLs or different HTML for each machine.
Responsive design is by the far the best option for mobile SEO for the following reasons:
All content is on the same URL, making it easy to share on social media and other digital marketing platforms
Reduces the need for canonical tags and minimizes duplicate content issues
Is extremely user friendly
Google loves responsive web design and will rank such pages accordingly
Best practices for Mobile SEO
What does good mobile SEO look like? How can you optimize your site for mobile search?
Let's start by looking at some of the mobile SEO best practices and tactics. If you are not ticking off these best practices with your site, you have probably already noticed your rankings drop on Google.
Take a look:
1. Create a seamless user experience on mobile devices
This starts with a responsive website design, which means your site will adapt to the user's device and screen size automatically.
But there are other elements too, like the menu design and calls to action, which all contribute to the user experience.
2. Mobile content
No more hiding content from mobile users. Google wants you to show the same content from your desktop on your mobile site.
3. Indexing
Google bots should be able to crawl and index all content formats, whether text, images or video, on mobile.
This means you should be using image alt tags and meta titles and meta descriptions and meta tags to their full potential.
4. Voice search
People perform voice search from their mobiles, so as voice search grows, you need to optimize your mobile site for voice search.
This means rethinking your keyword strategy to better focus on long-form keywords and questions.
Voice search is expanding literally as we speak, with tablets, smartphones and home assistant devices like Amazon's Echo now using voice search technology.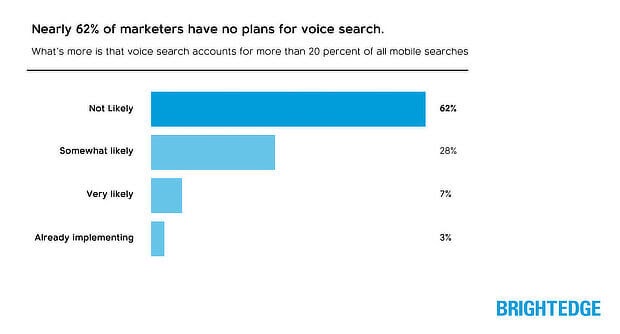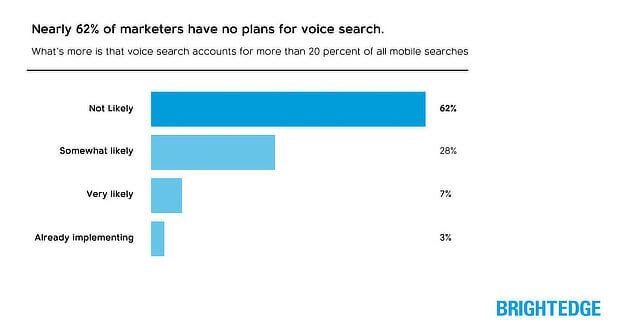 WIth 62 % of marketers currently stating they have no plans to implement a voice search SEO strategy, optimizing for voice search could put your business at a significant advantage when it comes to search rankings, particularly when it comes to local searches.
5. Fast load speeds
Page speed is a ranking factor for mobile sites, as Google made official in its Speed Update.
Page speed was already a ranking factor for desktop sites, so this is just bringing mobile to the same playing field. The faster, the better. Google recommends under 3 seconds.
Here's why responsive web design is important for mobile pages: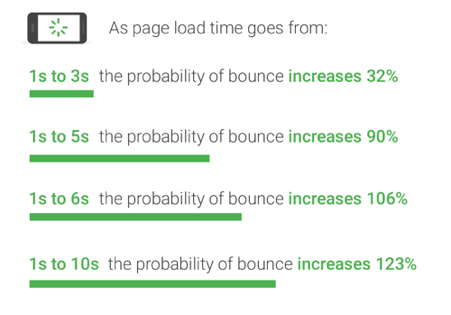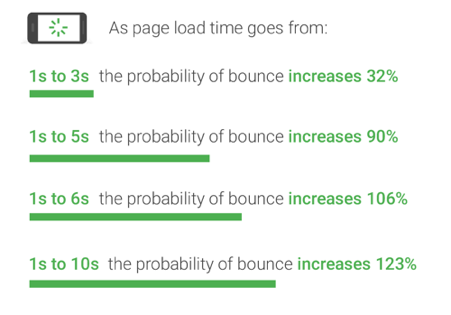 Image credit: Think With Google
6. All internal links and redirects work
This comes back to making sure your site is crawlable and creating a flawless user experience. Mobile SEO means making sure your links and redirects are up to scratch.
7. No interstitials
Interstitials are features like pop-ups and other interruptive advertising. For mobile users, these are annoying, frustrating and can disrupt the user experience causing visitors to exit without converting.
Google has started to disregard mobile pages with intrusive pop-ups that don't add value to the page's content.
What this all boils down to is creating a seamless and valuable user experience for your visitors on mobile.
How to check for mobile traffic
Once you have optimized your pages for mobile visitors, you'll want to use Google Analytics to check your mobile traffic. If you have followed the above steps for mobile search engine optimisation, we bet you will see a dramatic increase in the number of mobile users visiting your site.
Here's how to go about it:
1. Login to Google Analytics, and navigate to Audience » Mobile. Here you will see a breakdown in the percentage of site visitors using desktop, mobile or tablet to visit your site.


2. From here, use the on-screen date detector to analyze how mobile traffic is affected by your mobile SEO strategy over time.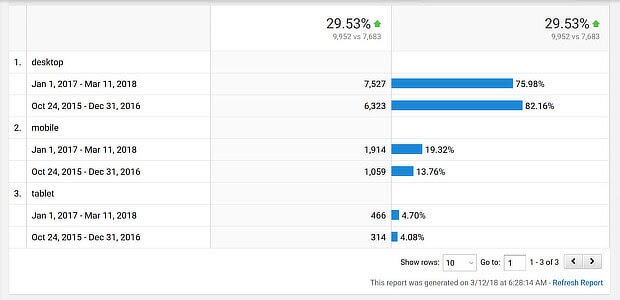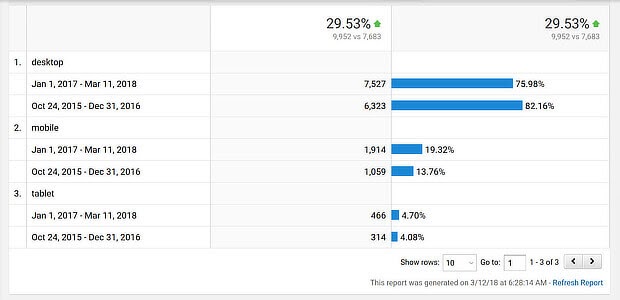 By revisiting google analytics on a regular basis you can follow how your mobile SEO strategy is tracking and tweak it as you go.
Isn't this just the same as SEO best practice?
Yes and no. If you're familiar with SEO and how it works, you may have noticed a few familiar items on the best practice list.
That's because mobile SEO is very similar to regular SEO. There's an emphasis on links, page load speeds and user experience.
But there are some significant differences.
One of these is voice search.
As voice search grows, the implications for mobile SEO will become more significant. But right now, it's worth considering this for your mobile SEO strategy.
Another is location.
Google's research shows that mobile searchers are increasingly using their location to perform "near me" searches.
Over two years, these searches grew a massive 500%.

This presents a massive opportunity for businesses to tap into mobile SEO and get in front of local audiences.
Mobile SEO tools
To find out if your site is mobile-friendly, there are a few tools you can use:
Google's Mobile-Friendly Test – this is a great place to start as it gives you a report on your site's mobile friendliness, which you can use to make essential changes.
Test My Site (another one from Google)
Google's PageSpeed Insights– See how fast your site loads, plus any fixes you can make to speed it up.
Google Search Console– Check whether Google can successfully crawl your mobile site. If it can't, your content won't appear in SERPs.
SEMrush– An alternative way to check indexation of your site.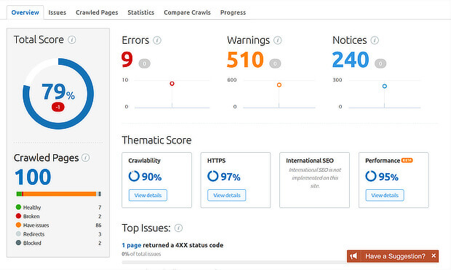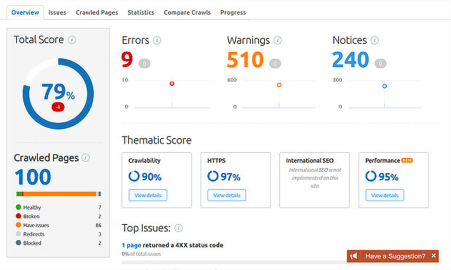 Image credit: Optin Monster
Summary
Mobile SEO is a must for today's businesses. It's imperative for website owners and marketers to put mobile SEO first if they want to rank higher, boost traffic and increase conversions.
Without mobile SEO, your website won't find the traction it needs for online success.
At OMG, our digital marketing team are mobile SEO experts. Contact us to start upping your mobile SEO game today.