The Facebook Ads Audit and Optimisation Checklist (2022 Edition)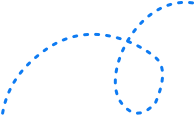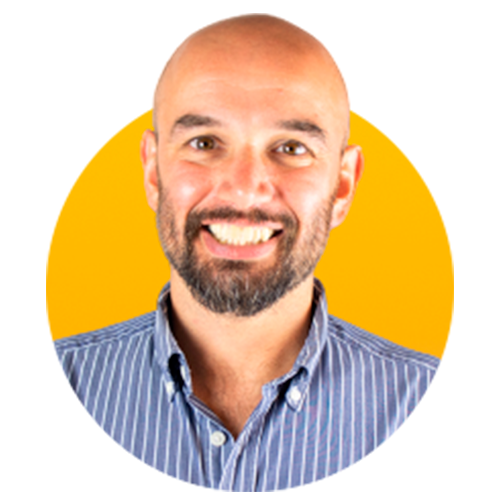 Ed Jones
27 April 2022
45min read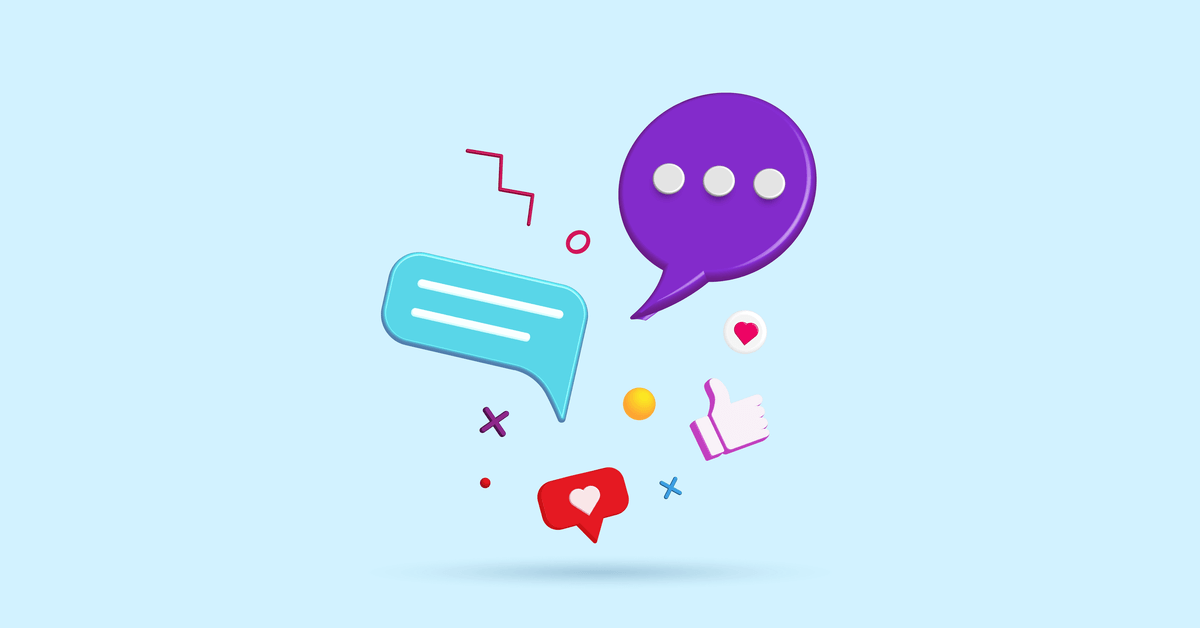 When it comes to Facebook, the advertising opportunities you can access as a marketer are powerful, flexible and hugely affordable. For businesses all across Australia – and the wider world – this platform gives the best of both worlds: visibility and cost-effectiveness.
But to ensure you're on the right track to success, with your campaign aligned with your performance goals and metrics, monitoring is key. And when it comes down to the thick of it, the only way you'll know how you're measuring up is by running Facebook Ad audits to get the full picture.
In this guide, we'll discuss everything to do with Facebook Ads audits and why you should take your time to regularly run these on all of your campaigns, including:
What is a Facebook Ads audit?
In their most basic form, Facebook Ads audits are detailed analyzes of all the activities that take place during your campaigns on this platform. Choosing to frequently perform these will ensure you understand how your strategy is performing – or whether it's not cutting the mustard at all.
With so many insights on offer, Facebook Ads audits hold countless benefits, including
Able to verify that everything is on track
In the event that you begin managing a campaign for a new client, you can understand where the performance sits and where there's room for improvement
Highlight any potential red flags and issues before they cause bigger problems
Fine-tune existing campaigns to ensure performance keeps trending upwards.
Conducting a thorough audit like this on your campaigns can help you determine the success and what drives it. Because they're so in-depth, too, you'll be able to easily identify trends and patterns before launching future campaigns, allowing you to maximize every aspect of your marketing budget and strategy.
Finally, a Facebook Ads audit looks into things like:
Impressions
Reach
Link clicks
CPM
CPC
Cost per result
ROAS
More than anything, having this level of reporting on hand for your Facebook Ad account enables your business to assess whether you're meeting KPIs. For example, if you're looking to meet specific conversions benchmarks, you can observe whether you're ticking the box here or if your campaign needs re-adjusting.
How do you perform a Facebook Ads audit?
When it comes to looking through your Facebook Ads audit, you might have a temporary moment of 'Oh my, that's a lot of information'. But trust us – it's a good thing.
All of this data provides you with central information that shows where you're sitting with your Facebook Ad campaigns' metrics and how you need to shift them in order to meet your goals.
So, if that sounds like a good deal, we'll dive into how to run one of these audits; but to get you started, there are a few fundamentals to cover off first.
Tracking and Account Overview
As you drill down in Facebook Ads Manager, you can access more detailed information, including results over time and demographic breakdowns for each campaign, ad set, or single ad alone.
Through the Account Overview page of Ads Manager, you can access alerts, recommendations and steps to improve or deliver your advertising campaigns more effectively.
But in order to deliver all of this information to you, Facebook advertising needs a way to track these details about the users engaging with your ads. And that nifty little tracking 'device' is called a pixel.
The Facebook Pixel 'follows' your target audiences' behaviours and responses around your ad campaigns, and even how they move through the internet afterwards. This behaviour is then relayed back to the Ads Manager platform, where you'll see everything you need to know on both the Account Overview page and by running a Facebook Ads audit.
Installing the Facebook Pixel
In terms of marketing tools, Facebook Pixels are up there with one of the most powerful – just like the coding and 'cookies' behind other platforms like Google's Display Network.
Essentially, the pixel is a piece of code that you install onto your own website to collect data that can be used to track conversions from your Facebook Ads campaigns. This gives you the insights you need to know about whether users are converting based on certain ad sets, or whether they're coming from another platform.
This level of information also supports you in optimizing existing and future campaigns on your Facebook Ads account.
What data does the Facebook Pixel collect?
The Facebook Pixel establishes a connection between your Facebook Ad campaigns and your website. Once this is nicely fitting into place in your website's backend, it will start to track:
Views – The number of visitors to your website.
Search queries – Visitors who used your site's search bar.
Added to cart – Website visitors who have added products to their cart.
Added to wishlist – Visitors who have added items to their shopping cart.
Customised a product – Site visitors who choose a particular version of your product.
Initiated checkout – Users who made an attempt to check out.
Added payment info – Visitors who added their payment information during the checkout process.
Made a purchase – Visitors who made a purchase.
Started trial – Visitors who registered for a free trial.
Scheduled an appointment – Visitors who scheduled an appointment.
When you have details like this in your weapon belt, you can refine your Facebook Ad campaigns down to a granular level, giving you powerful control over how you run your advertising strategies, even beyond Facebook.
How to create a custom pixel for your ad accounts
If you are wondering where to get your own Facebook Pixel code, you can find it easily via your account's Ads Manager:
Click on the 'Pixels' tab in Events Manager
Choose 'Create 'Pixel' from the menu.
Enter the name of the pixel and specify the site URL
Set the pixel code according to your preferences.
Advanced matching pixels
Facebook's Advanced Match Pixel lets you link customer information to the ads you run on the social network.
Basically, this piece of code allows you to match specific conversion events to your customer through information like email, name, gender, postcode, city, state and even date of birth. That's pretty powerful.
Previously, audience conversions were unavailable through Facebook unless they happened in a browser that allowed Facebook cookies to be sent. Now, the platform can match these actions, even if the user happens to jump from one browser to the next, or on various devices.
Plus, you can stalk track their conversion in the event that they choose to delete and clear their cache. Nifty.
Note! You will need to install the pixel on every page on your website. This ensures it tracks all data necessary to paint an accurate picture of page views and gives you a solid foundation for measuring certain events. (More on that below.)
Tip: During the setup process, you will be able to choose between two options. It can either be done manually or automatically. The default method is recommended by Facebook since it doesn't require any code changes, but you can access the option through the Ads Manager by logging in and heading to the Event Manager.
Conversion tracking setup
Through the Facebook Pixel, your campaign will track all of the information and conversion details we've just discussed, but it will also allow you to track these events in two ways:
Track conversions through standard events
Track custom conversions.
Basically, this means that you have control over how your pixel is used and how customised your code is. For small businesses with simpler strategies, the standard events option is typically enough.
Standard Events Tracking
Once you've decided on which road to take, you'll need to further define your events for your Facebook Ad account structure. For example, Standard Event Actions you may want to set up and track include:
Add To Cart
Search
View Cart
Add To Wishlist
Initiate Checkout
Add Payment Info
Purchase
Lead
Complete Registration.
Look familiar? That's because these are the same details you'll get back in your Facebook Ads audit. See how it all ties together?
So, obviously, this means you'll need to choose the ones that are most relevant to your KPIs and goals. For example, a service-based business (like a plumber) wouldn't need to track 'Add To Wishlist' while a retailer will most likely be interested in all of them.
To see what your current events are set to, simply head to your Ads Manager and follow these steps:
Go to Adverts Manager
Click 'All Tools'
Select the 'Assets' tab
Click 'Pixels'
Click 'Create Conversion'
Select 'Track Conversions With Standard Events'.
Custom Event Tracking
If you need customised pixels in place, this is where using the other events alternative is more suitable, but you may need someone who knows how to run Facebook Ads on a professional level to do this for you.
In most cases, we recommend using Custom Events when you need to implement dynamic rules around URLs.
Open Event Setup Tool
Once upon a time, Facebook Pixel events were set up by manually adding the pixel event code to each website involved in the campaign. These days, this process is far easier to navigate – you can now use the Facebook Event Setup Tool to automatically create pixels according to user actions and instances.
Basically what this means is you can schedule events without having to fiddle around with the technical aspects of code. But you'll first need to install the base pixel onto your site. The benefit is you can then enjoy the perks of a codeless setup moving forward, with set options created for specific event triggers – like a button click or page load.
The Event Setup Tool will also let you track specific clickables across your page, like a link or a button. From there, you can use these events as a way to target your audience on a whole new granular level.
In the absence of the Event Setup Tool, advertisers must modify their pixel code to collect anonymous information from specific web pages and adjust their Facebook Ads strategy accordingly – which is obviously a long and tedious process.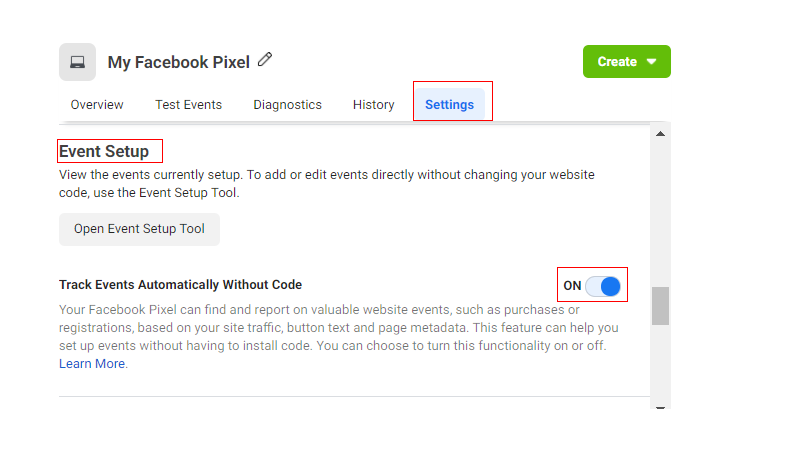 Source: Optimize Smart
Setting up Facebook Analytics
It's hard to know what's working n your Facebook Ads campaign with zero data to guide you. That's just the way the marketing cookie crumbles.
The good news is that Facebook is pretty great at offering in-depth analytics that shows you how your campaigns are performing in real-time. Its native Facebook Analytics feature is a free service that does a wonderful job of tracking user behaviour, creating user cohorts, and viewing funnels in the same way as Google Analytics allows.
Understanding the data at your disposal
Facebook Analytics is armed with all kinds of data to feed your busy mind with. In fact, it once only allowed you to see the last touchpoint in your funnel but has since grown to show you the entire path to a conversion. That's some pretty powerful information to have available when you're looking to maximize campaign performance.
The latest version of the tool now lets you:
Utilise AI capabilities and machine learning to gain important insights – like audience engagement and what content is responsible for conversions.
Access omni-channel insights to show you users who have strayed away from the Facebook platform to your website or app, and then back to Facebook before they finally choose to convert.
Personalise dashboards that you can fully customise to your heart's content.
Build custom audiences that are built on your omni-channel insights.
Create event source groups so you can effectively segment your audience and retarget users.
How to access Facebook Analytics
The process is simple, so you don't have to worry about digging into every possible tab in your Ads Manager to get these awesome insights. All you need to do is navigate to your Analytics dashboard. At first, you'll see a broad overview, so be sure to click 'Dashboards' on the left to then hone in on omni-channel insights or your own customised dashboards.
If you can't access your Facebook Analytics dashboard, this is because you have yet to install the pixel. This is a must, and there are no cutting corners. Once it's done, though, you've got access to the full she-bang.
A note on Google Analytics data discrepancies
It's absolutely crucial that your Google Analytics is tracking your conversions correctly. It's common for brands to see misaligned results and different numbers when comparing Facebook Analytics to Google Analytics. But there is a reason behind these data discrepancies.
Basically, both platforms measure conversions differently, but by ensuring your Google Analytics is as accurate as possible, you'll avoid any large, unexplained gaps. Avoiding this may mean you end up affecting your bottom line due to unmatched, poorly aligned data.
Here's how you can reduce data discrepancies between the two platforms:
Build custom parameters for all URLs
Eliminate any view-through conversions from your Facebook campaign
Opt for both session and click metrics in your reporting
Look beyond click and conversion tracking in Facebook Analytics.
Exploring Facebook Ad campaign objectives
The flexibility of Facebook Ads means you can tailor your campaign to meet your goals and conversion KPIs more effectively. For instance, if you're a new brand that's struggling to get the word out there, using campaign objectives like 'awareness' lets you maximize results in this manner over any other.
In this way, you can make sure your campaign reaches users more likely to take your desired action by informing Facebook what that behaviour is. With the aim of assisting you in defining your goals and not just the audience you want to reach, the platform categorises the objectives into three groups: brand awareness, consideration, and conversion.
Why do you need Facebook ad objectives?
The key to successful Facebook Ads campaigns is knowing what you want to accomplish in the first place. Without set objectives, you'll quickly burn through your budget and won't see the results you're looking for by the end of it. And trust us, that's frustrating.
These ads give you the ability to tailor performance based on them achieving a particular goal. When you really choose to give this part of the process the time of day, you'll find your campaign is far more successful and profitable than if you were to throw something up and hope it sticks.
However, choosing the right campaign objective can be challenging. Let's quickly take a look at the three categories in greater detail:
Brand Awareness: This campaign objective aims to create a higher level of public awareness of your brand or product. The Brand Awareness objective enables you to choose people most likely to be interested in what you're offering.
Consideration: The aim of this objective is to motivate people to take a closer look at your product as an option. They may know there's a solution out there for them, but may not know that your offering is the right one for them. By targeting your ads using this campaign objective, you'll reach users with a higher likelihood of purchasing what you're selling than the average Facebook user – or those in the 'brand awareness' funnel.
Conversion: This objective refers exclusively to campaigns designed to encourage people to carry out a particular action, like signing up for a newsletter or making a purchase. Using this option, your ads will reach Facebook users who are statistically more likely to perform the action you wish and will directly impact your sales or ROI.
Audience volume and targeting
Once you've set your campaign objective, you still need to further define your audience targeting, and part of that is understanding how big you want to go (or little). A common misconception is that targeting as many people as possible is the best way to land the desired result, but you'll find this just sucks your marketing budget dry.
Instead, aim to research and target those who are most likely to engage with your ads in the way you want them to. The campaign objective will help with that, but here's how to use audience size to your advantage:
Understand that every business is different, which means your audience is also different to your competitors'. Do your own research on who they are and what they need.
There is no one-size-fits-all answer to choosing the right size audience targeting.
Consider who is interested in your services and where they live. What is their specific problem?
Be specific.
Looking into reach and frequency
The saying "Bigger is better" does not apply to your Facebook Ads targeting. If you aim to reach 900,00 people in your campaign, the platform doesn't even have the capacity to send your message to those users all at once anyway, so it will pick out those who may be the best pick of the bunch. That means they may not be the best pick of the bunch.
Getting more granular in your target eliminates wasted spending and resources in your campaign. Additionally, you'll need to consider the frequency of your ads and how much you want to blast your messages to certain audiences.
Just in case you're not sure, reach refers to the number of users you may reach in your campaign, while frequency dictates how many times you want to reach them. Think long and hard about both to ensure you get the best possible result. More is not always better, and bigger is (as you already know) definitely not either.
Personas
Facebook personas are all ways of describing your audience based on different criteria. These personas paint an abstract representation of a group of similar customers on the platform. In other words, it's about dividing your target demographic into relevant groups.
The purpose of personas in Facebook Ads is to define the type of audience you wish to pinpoint, so your content can be developed and presented accordingly, and the platform ensures it sends your message to the right people.
In addition to ensuring consistency of messaging, creating personas will enable you to understand the needs, wants, and common actions of your customers so you can create ad content that will specifically address their problems. When done right, that campaign objective you're so looking forward to achieving will be more of a reality.
But like all aspects of Facebook Ads, you'll need to set a few key parameters to ensure you get the most out of your audience personas.
Exclude existing audiences
This effectively means removing part of your original target audience and reducing the number of potential customers to a smaller subset.
For example: suppose you want to develop a marketing campaign to acquire new leads. In general, it is best not to include your existing customer database in the campaign targeting settings. These users are those who have already purchased your products or services before. Instead, you:
Provide a budget for your campaign to acquire new customers only.
Cause less frustration to those who have already completed your desired action by avoiding advertising to them.
Additionally, because you know your brand better than anyone else, then you may have audiences you want to exclude naturally as well. Doing so ensures you:
Only focus on the right audiences.
Increase conversion rates.
Reduce the cost of conversions and clicks.
Prevent issues with overlapping ads.
Top of the Funnel ads volume
A Top of the Funnel (TOFU) campaign on any marketing platform is necessary to attract prospective customers. As part of the buyer's journey towards becoming a customer or client, introducing your brand, products, and services is essential before you can really start hitting them with your sales messaging.
Luckily, Facebook Ads still lets you target audiences that fall into the TOFU category and allows you to convert them into qualified prospects later down the line. This ensures you don't waste time and money on tactics that may not work on a user who isn't ready to take action with your brand.
When you're building out the best Facebook Ads campaign you possibly can, whether you like it or not, you'll have to consider users who span across the various levels of your sales funnel – TOFU being one example of this.
There are three stages in the sales funnel:
Top of the Funnel (TOFU)
Middle of the Funnel (MOFU)
Bottom of the Funnel (BOFU)
If you're not sure what these audiences would look like to your brand, they usually fall into the criteria below:
TOFU – Awareness – Strangers who are referred to as prospects and cold audiences
MOFU – Leads, also known as warm audiences
BOFU – Conversion/Decision – qualified leads, also known as hot prospects which can turn to sales/ready.
When you're setting your audience volumes, you will need to take this into account and allocate a portion of your targeting to each layer, specifically TOFU.
So how do you do that?
Most Facebook marketers use lookalike audiences from existing customer lists or platforms (like Google Ads) to start the TOFU process. You can also get this customer info from:
Website custom audiences
Your email list
Those who have engaged with your social media content or Facebook/Instagram page
People who have watched your video
Your pixel activity (i.e. 'Add to Cart' or 'Purchase' – as we mentioned at the beginning of this guide.
Because these people already know about your brand, they aren't necessarily TOFU, but by using them to create lookalike audiences on Facebook Ads, you can reach those who are yet to learn about your business altogether, and who may be interested.
So what's the TOFU volume? The general rule of thumb is that 80% of your Facebook Ads spend will go towards TOFU targeting. Why? Because this is where a majority of your prospects sit. The further you dive down into the sales funnel, the fewer people there are in it – but that's the way it should be. That's why it's a funnel!
Source: Annex Cloud
Dynamic remarketing ads
These versatile ads are commonly mistaken for general Facebook remarketing advertising, which actually has its own unique traits.
Essentially, Facebook Dynamic Product Ads go one step further, taking the power of the social giant's remarketing suite and adding automation for more optimisation. In essence, you get more bang for your buck by increasing relevancy in your campaign – and without having to manually manage it all. By nature, they make for a great form of eCommerce Facebook Ads technique.
The best part about this feature is that you don't have to wade through building another remarketing campaign from scratch. For example, an eCommerce brand can create customised ad content for its audiences by tracking user behaviour and using it to build custom ad experiences. Because these users have seen or engaged with your content before (via your product catalogue), they're remarketed to complete the desired action – typically making a purchase.
You can even use Dynamic Product Ads for non-eCommerce businesses, making it even more diverse and flexible. As long as you have some form of product feed available, you can use this method to pinpoint and advertise to target audiences.
So what's the big deal? With Dynamic Product Ads, you can:
Improve your engagement rates
Automate your remarketing campaign
Scale your campaigns with confidence and proven insights
Attract new customers and convert existing ones.
Lookalikes and interest-based targeting
We mentioned lookalike audiences before, and the reason this gets its own section is that it's so hugely powerful in targeting those you may have otherwise not have gotten the opportunity to engage with.
In 2018, Facebook gave its lookalike functionality a major rehaul, primarily allowing brands to create value-based lookalike audiences based on a set of key factors:
Relevancy
Frequency
Value of purchases transported to Facebook from the purchase pixel event.
This means the platform can essentially help automate the process, too, but that doesn't always mean Facebook's picks for your audience targeting is the right one – sometimes you just can't beat the human brain.
So, how do Facebook lookalike audiences work?

Facebook creates lookalike audiences by using a 'seed' or 'source' audience that you need to manually define during your setup stage. The aim is to find other users who carry similarities to those who have already taken action with your brand, giving you a greater chance of success.
In order to give you a set of lookalike audiences, Facebook observes commonalities in your 'seed' audience and then researches who may be worth targeting moving forward. The problem with this is that it needs accurate, timely data to do the job well, especially when it comes to the volume and recency of these insights.
For marketers and business owners using this targeting option, this means tracking enough data to give Facebook's artificial intelligence the fuel it needs to find relevant audiences. The best way to provide this data is to do one (or more) of the following:
Create a custom audience that you've previously tracked through data from a pixel or your own app.
Use the Facebook platform audience as your initial seed (i.e. those who have liked your page).
Provide at least 100 users from the country you want the lookalike users to originate from.
Facebook also recommends a seed of 1000, all the way up to 50,000 – the more the better.
And then there are interest-based audiences:

When Facebook first launched Facebook Ads, interest-based targeting was your only option. But while lookalike audiences are often appealing to many brands, they're not always accurate, especially with a lack of data available for the A.I. to do its thing.
That's where interest-based audiences are the go-to. Through this option, Facebook allows you to put in specific keywords that correlate to audience interests and then target users who have an active interest in those themes.
For example, these can be keywords like 'Fitness' or 'Dog Lovers', and the platform will also give you suggestions or the ability to browse further.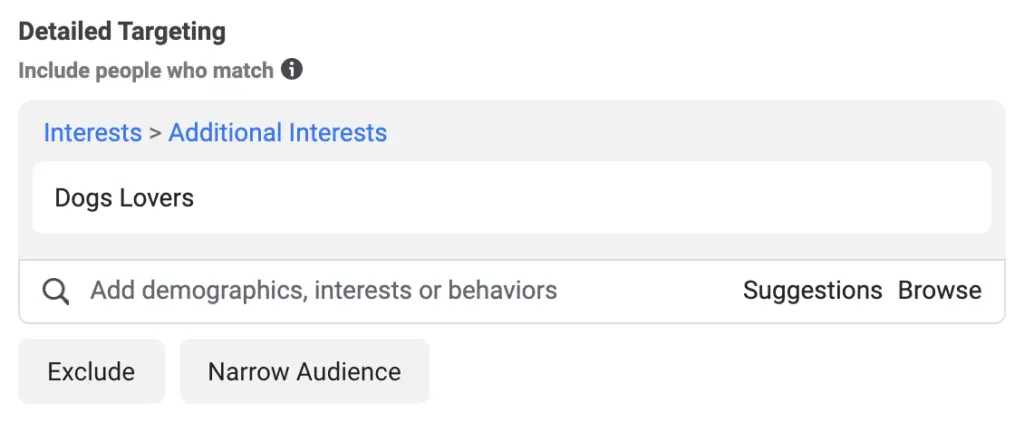 Source: InterestExplorer
But to get these interests, Facebook makes an assumption based on the information available on the user's profile. That means it's not always entirely correct.
Essentially, this option is the best choice for you if you're starting out with your ads campaign or aren't sure how to use more granular targeting through lookalike. It's also ideal when you don't have the data needed from the pixel.
Using your competitors to your advantage
Sometimes your biggest opportunities actually come from your own competition, and thanks to the Facebook Ad Library, there are plenty of helpful resources at your disposal for this aspect of your campaign.
If you're running low on inspiration or want to make sure you're creating content that works well, monitoring what your competitors are doing for their own ads is important. This is where the Ad Library comes in handy, giving you transparency through a massive collection of ads run through all of Meta's platforms.
You can also search and filter ads depending on reporting, ad category, country and more – so there's loads of information you can learn from.
Here's how to use Ad Library to find your competitors' campaigns:
Open up the Ad Library (linked above)
Choose a category – there are only two, so that makes it easy
Pinpoint a brand – input your competitor to bring up ads they're running
Once you have a page to look through, click on their ads and opt for 'See Ad Details'. This will give you more information on the commencement date of the ad, the platform it's running on and if there are multiple versions live.
Use the filters to further refine your search via country, impressions and platform.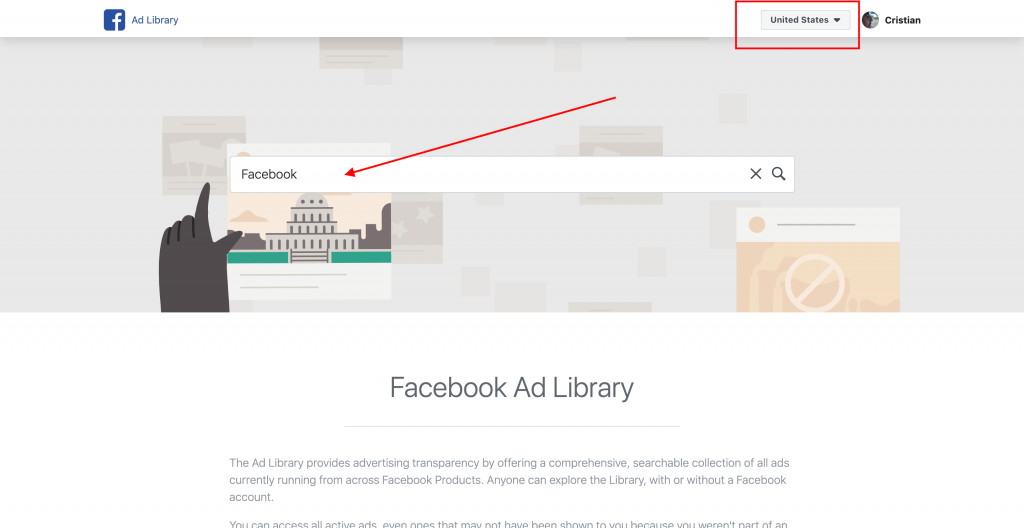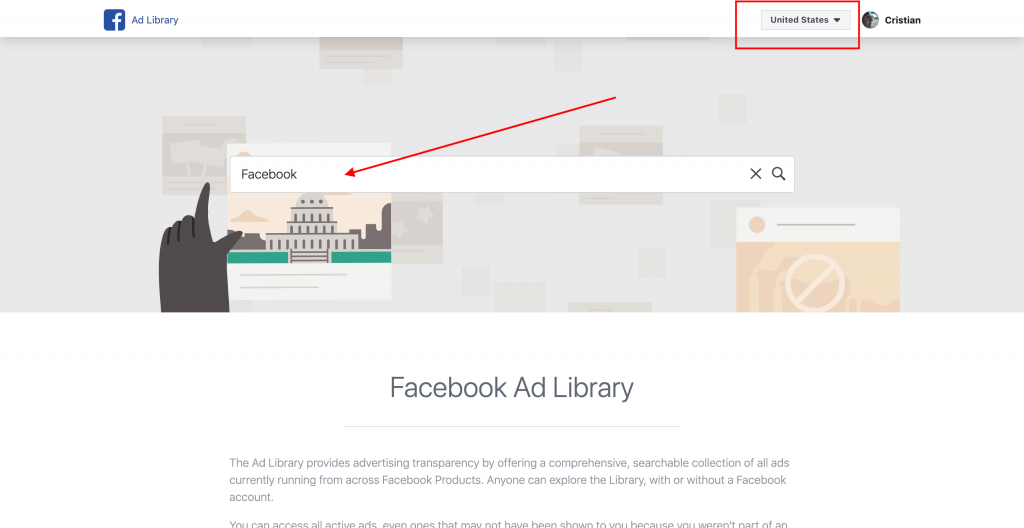 Not sure why you should bother experimenting with Ad Library? Here are a few easy ways to use it to maximize your strategy:
Get easy inspiration
See what works for those in your market
Discover advertising trends.
Facebook Ads key metrics
Like any marketing platform, the numbers you have to sift through to try and understand can become overwhelming, but Facebook Analytics does a good job of deciphering it all for you.
But in order to make the most of the data you have at your disposal, and further fine-tune your campaign, here are the key metrics we recommend keeping an eye on across your ads:
Impressions
Relevancy
Location
Audience demographic
Cost per result (CPR)
Video views
Video percentage watched
Result rate
Engagement
Click-through rate
Frequency
Cost per conversion (CPC)
Conversion rate
Return on ad spend (ROAS).
Obviously, some of these measurements will be more valuable to your brand than others, and that's always going to depend on your niche and goal. At the end of the day, you want to understand how your ads are creating engagement and whether you're getting a return on your investment through it.
These metrics allow you to understand if that level of performance is really happening and if it isn't, how you can shift your strategy to ensure it does.
Facebook Ad creative performance
Your targeting is one thing but no ad will really hit home if it doesn't have solid creative behind it. This is where you'll need to put in the time and effort to build assets and ad copy that nurture and entice users to take action.
So how exactly do you maximize your creative performance?
Take advantage of video
Video is one of those content formats that's never going anywhere, and it's only becoming more and more powerful by the day. In fact, video-based ads 81% of customers purchase a product after seeing a video advertisement to help them make their mind up.
If you're keen to try this method out, here are a few helpful tips for using this visual format to get the most out of your campaign:
Display videos that don't require sound – sometimes your users aren't in a position to listen to your ad, so allowing them to see it all without having to have it on full blast is always a plus.
Use cost-per-impression targeting instead of cost-per-click to ensure you get autoplay perks.
Ensure you get to the point quickly in your video's messaging.
Use video content that's worked on other platforms for your brand.
Target a granular audience.
Learn from the results and statistics you get back from your video ads.
User-generated content ads
These days, user-generated content (UGC) is a powerful thing, no matter the platform. And with 93% of consumers looking to UGC to make up their mind about a purchase, tapping into this trend is a no-brainer.
Essentially, UGC ads are those that feature material originating from – well – users. That might be pictures of their dog using a specific product that you just so happen to offer, or star ratings for a particular gadget.  When audiences aren't sure a purchase is worthwhile, these pieces of content can be the deciding factor.
So how do you get this kind of content in the first place?
Thankfully, social media is full of it, and you can virtually scour the platform for UGC in a heartbeat. Plus, once you start incorporating this type of content into your ads, you can:
Save time
Save money
Take advantage of content that users trust
Engage audiences through highly relevant material.
Facebook Ad sizes
Once you've got your campaign down pat, you'll need to add your creative and ensure it's 100% optimized for the platform. The tricky part is that there are several size restrictions and guidelines you'll need to follow.
And if you don't think choosing the right size is that important, think again.  It might just mean the difference between a user converting and a user completely abandoning your content altogether. Size matters.


Source: AdEspresso
Facebook also has various formats you can display your ad in, so you'll need to choose wisely and according to the assets you have available. Below is a breakdown of how big these formats need to be and the specifications behind them: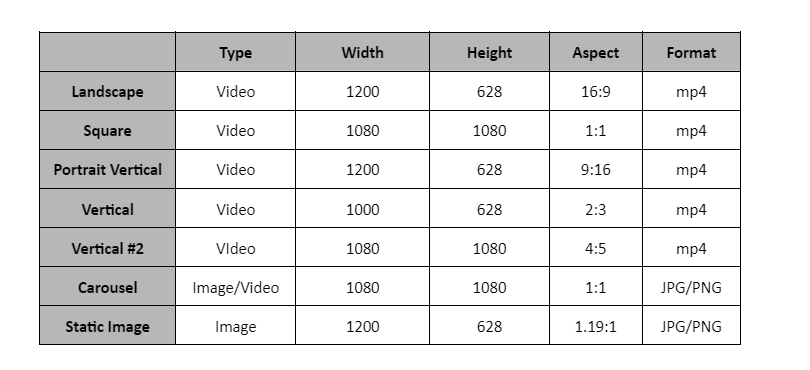 Collection ads for eCommerce
Facebook collection ads are designed to be mobile-only and maximize the experience users have when viewing ads on their smartphones or tablet. You'll find these ads on both Instagram and Facebook, and those who tap on these collection ads are then transported to a full-screen, rapidly-loading instance where they can see more about the offer advertised.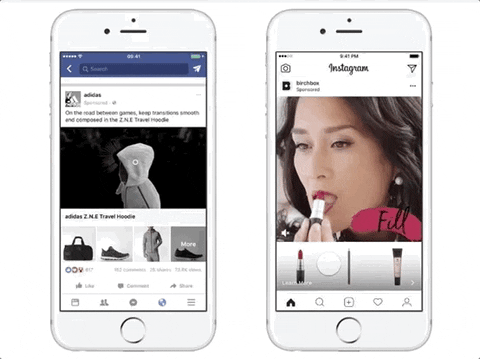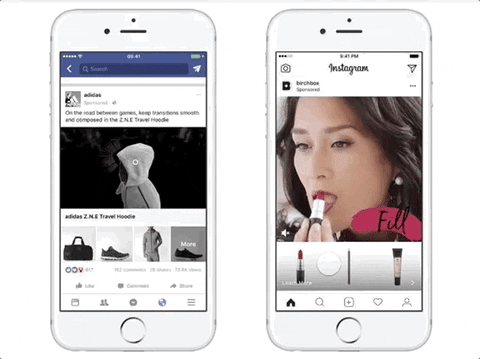 Source: Instapage
The technology behind this feature is known as 'Instant Experience', meaning users don't even have to leave Facebook or Instagram to learn more about the offer. That's convenience at its best, making it more likely for your target audience to engage and convert than if they had to disrupt their social experience just to find out more.
Just like the ad formats in the table above, collection ads have their own unique specifications that you'll need to follow when building out your creative:
Collection ads are also great for:
Sparking more intent
Nurturing audiences and initiating engagement
Driving website traffic
Encouraging conversions.
Lead gen ads
On mobile, filling out forms can be frustrating for people who want to hear from your business. Lead advertising via Facebook simplifies the process. Your ad appears on people's screens, along with a form that's easy to use on any device. Your business then generates qualified leads by offering them the information they need in just a few taps.
Not sure why lead gen ads are all the craze? Here are just a handful of reasons why marketers continue to choose this format:
Utilise mobile devices to your advantage: Pre-populated forms make submitting information simple, even using small screens.
Reduce the number of drop-offs: Prospects don't have to spend time filling in long contact forms, so they're more likely to actually complete them.
Find quality leads: Discover the right audience for your products.
Ensure that you ask the right questions: Creating customised forms will lead to higher-quality leads.
CRM integration: Your sales team can take immediate action on newly generated leads once they are synced directly with your CRM.
Make sure people get what they are looking for: The form options vary, including requests for quotes or demos, subscriptions to newsletters, and event registration. The choice is yours.
Are you reading this and wondering how much you should spend on these ads? Fear not, we might have the answer you're looking for with this guide, highlighting how much you should spend to see results.
Other areas to consider optimizing
Facebook is a platform that never ceases to roll out new updates or bring about fresh trends, so that means keeping up to scratch with everything that's going on. Without the due diligence or research behind your Facebook Ads campaign, your results will fall short of your goals, and likely end up in wasted budget, time and resources.
Luckily, there are a few additional optimisation strategies left to cover that can help you avoid disappointment when you're running your Facebook advertising audit.
Bidding strategy
It can be difficult to determine what Facebook Ads bid strategy is best for you when you're just getting started. The good news is, there are a few easy guidelines you can follow to start building your campaign.
1. Lowest Cost (Auto Bid)
You won't have to do a lot of manual work when following this strategy. It saves you a lot of time and effort and the bid itself will be set by Facebook on your behalf.
This option is a good choice if you wish to spend your entire budget quickly, or have no idea what to do. It's particularly useful for raising brand awareness, traffic, post engagement, or generating leads.
2. Bid Cap
You'll need to set up the bidding process yourself for Bid Cap but if you prefer a more controllable cost, this is a good option. When you're more conservative with your budget, this is the path we recommend you take.
With this strategy, you still target the same types of ads as with the lowest cost strategy, but you have full control over the budget. Additionally, this can help you gain an edge over other advertisers who may just be going all out on Auto Bid.
3. Cost Cap
The best reason to use this option is to drive traffic, encourage event participation, lead generation, or offsite conversions from your ads.
Facebook sets the maximum bids, and you select the maximum amount you intend to bid. When you want to reduce costs while increasing efficiency, this type of bid strategy is best.
4. Target Cost
Here is another semiautomatic strategy where you set the ad's target price and Facebook will set the bid. In order to reach this price, you need to specify a certain amount, but Facebook could spend slightly more or less.
This is a good strategy to consider if you want to keep costs consistent and allows you to accurately predict your conversion cost and generate as many as you can for your allocated price.
Use this strategy if you want to drive traffic, generate leads, or encourage conversions with your ad.
5. Minimum Return on Ad Spend (ROAS)
Essentially a value optimisation method, ROAS focuses on your goa. For example, if your objective is to drive app installs, conversions, or catalogue sales, then this bid strategy may be worth taking into consideration.
Facebook will set the bid according to the best possible form of optimisation, while keeping the overall cost low. If your main metric is ROAS, choose this one.
6. Highest Value
If your goal is to spend the entire budget and get the best ROAS, then this bidding strategy is the Holy Grail. As a hands-off system, Facebook bids on your behalf, and your budget is spent effectively to achieve a reasonable value.
Use this method for ads designed to drive app installs, conversions or catalogue sales.
Landing pages
After users click your Facebook Ad, they are taken to your landing page. Here, visitors can complete an action that you've optimized the page for – whether it's downloading a document, registering for an event, viewing (and ideally purchasing) a product, or researching your business or service. The problem is, your landing page needs to incorporate the best possible ad copy and conversion optimisation aspects to secure the conversion.
But like all platforms, Facebook has its own set of rules for using landing pages in your campaign:
Landing pages should align with ads and must be relevant.
Facebook requires that ads adhere to its policies.
Functionality is essential. It is possible that Facebook might shut down your ads if your page fails to load properly or encounters technical issues.
There can be no automatic redirection to another site or automatic downloads. You can't allow users to download something simply by clicking on an ad.
The user cannot be forced to view the ad that blocks them from going to the page they need.
Ensure your landing pages meet this criterion and you'll be well on your way to success. For ideas on how to build your own landing page, here's our guide on high-converting landing page examples and best practices.
Good offers
Facebook offers are a great way to expand your business and bring back existing customers or entice those who are yet to make a purchase. Through your ads campaign, you can share your special offers and deals by creating coupons and discounts and applying them directly to your ads.
Choosing to do so also brings you a huge array of perks, such as:
Increase sales online or in-store: Offer people the chance to redeem your offers online, in-store, or both.
Make your offer more visible by promoting it: You can boost your offer if you want it to reach as many people as possible through your Facebook Business Page.
Keep your offer at the top of people's minds: By automatically sending reminders before your offer expires, this may prevent your biggest audience from letting it slip their minds.
Provide easy redemption on mobile: Discounts can be redeemed online or in-store. Mobile-friendly deals are optimized so they can easily be used on the go, making conversions a breeze.
Seasonal Factors
The best part about the coming and going of seasons is that they are entirely predictable. You know what your audience needs and wants during certain parts of the year, and take advantage of these demands in your campaign.
When thinking about seasonality, ensure you adjust your campaign to suit varying trends and consumer behaviour. For example:
Using Google Trends to find out seasonal patterns for your niche may help you maximize relevancy.
You can use your website to find seasonal trends in your traffic and then use this in your Facebook Ads campaign.
Understand the supply and demand shifts throughout the year and ensure your campaign is running at a time that suits these changes.
Festive and holiday seasons are more likely to drive conversions if you're an eCommerce or retail store, so consider opting for campaigns based on key dates.
Key takeaways
There's obviously a lot that goes into creating a well-rounded Facebook Ads audit and then furthering your strategy with the right optimisations. Hopefully, this guide has given you some foundation and will support you in creating more strategic, smarter ads for the future.
To round it all up, here are the key points to take away from this article:
Facebook Ads audits are detailed analyzes of all the activities that take place during your campaigns on this platform.
Installing a pixel is a must to ensure accuracy and to access all of Facebook's ad features.
Ensure your conversion tracking is set up effectively, alongside Google Analytics to avoid data discrepancies.
Use event tracking to monitor specific actions taken by your audience.
Use Facebook Analytics to back your campaign with insights both now and in the future.
Use campaign objectives to drive the right level of qualified travel and interested audiences.
Target audiences on a granular level – broad is never a good thing.
Explore the Ad Library to see what your competitors are doing, what works and what doesn't.
Measure the right metrics for your objective.
Build creative that adheres to the ad formats, sizes and specifications.
Make use of video and UGC!
Choose the right bid strategy for you.
Make sure your landing page is well-optimised and follows Facebook guidelines.
Consider using offers and seasonal trends to your advantage.
Need help wrapping your head around your Facebook Ads campaign or would just prefer an expert to take care of it all for you? We hear you. Contact the OMG team now to get the ball rolling.